19. February, 2013

Print This Recipe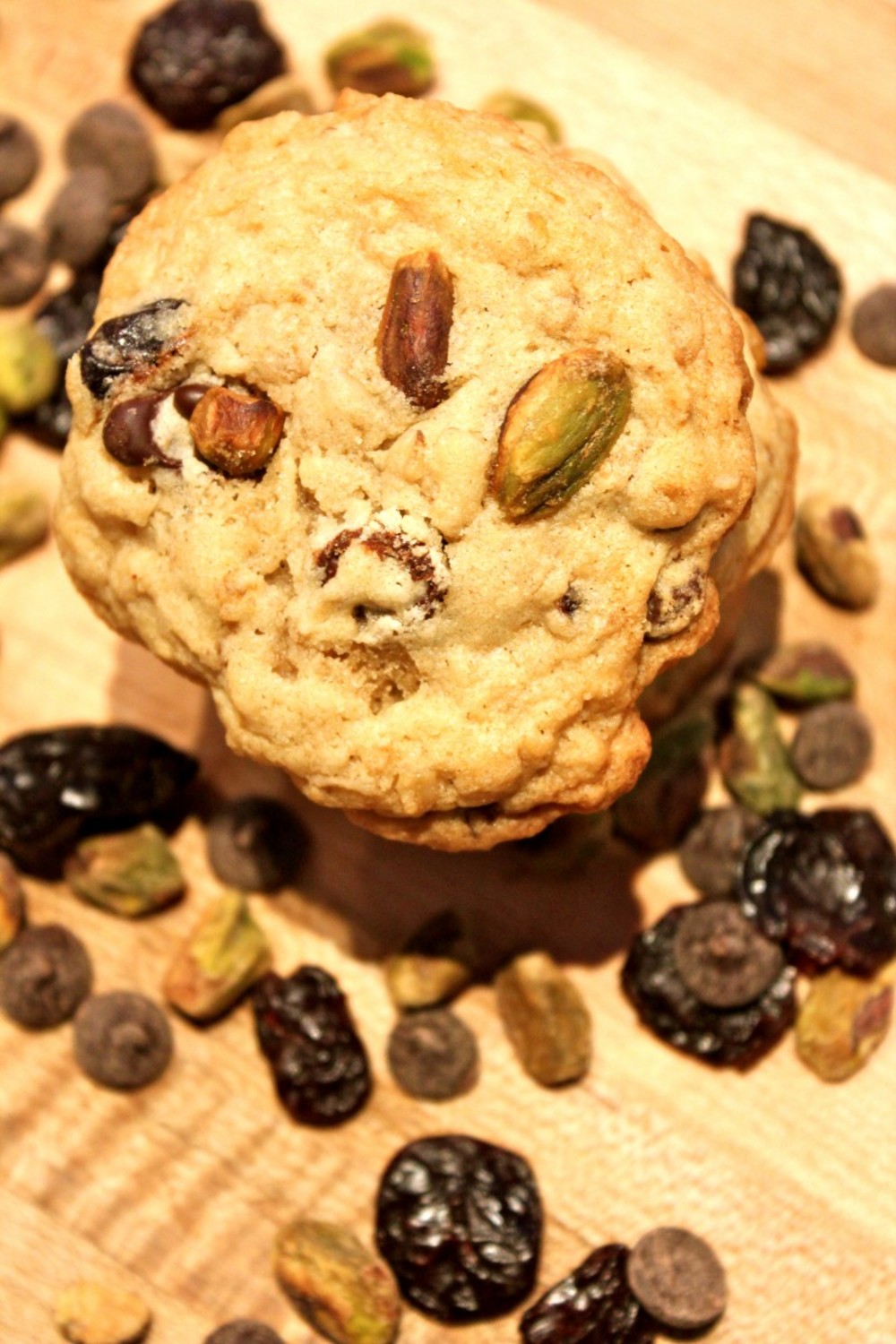 It's not everyday that I feel like baking cookies. But today is a special day. I am in a great mood because I got a speeding ticket lowered by $50! All I had to do was to show up to court and ask if it could be lowered. Request granted. So when I got back home, I decided to sift through the pantry and through all of the wonderful nuts, berries, and chocolates that are in there. Most people call my pantry the "bomb shelter" because there are enough treats in it to survive a natural disaster! After only looking around for a minute, I found a big bag of pistachio nuts, dark chocolate chips, and sweetened and unsweetened dried cherries. What a find! Just when I didn't think the day could get any better, I had freshly baked cookies in my kitchen for a pre and post dinner snack! Booya!
Makes 36 cookies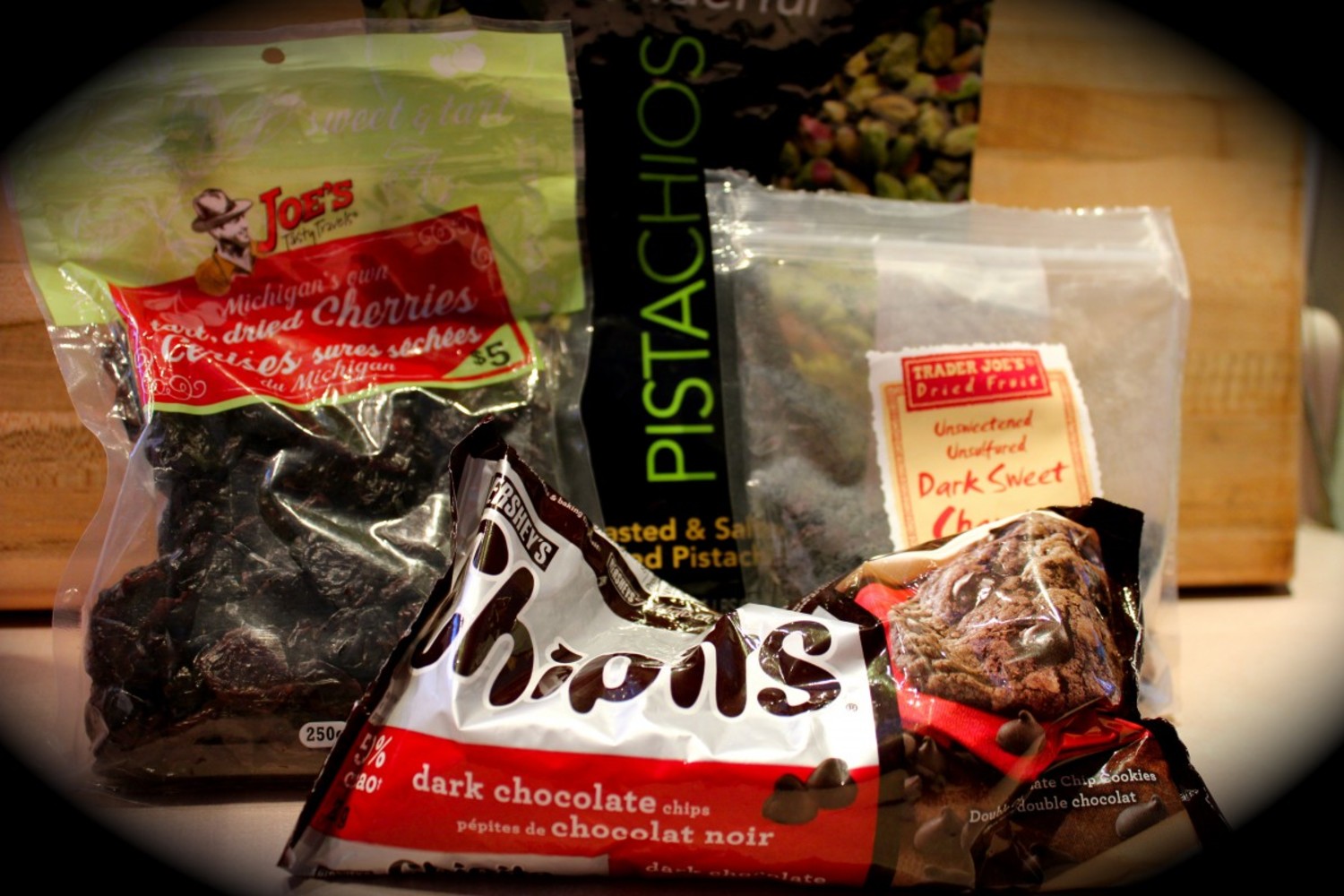 Ingredients:
1 cup                         Butter, at room temperature
¾ cup                      Brown sugar, lightly packed
¾ cup                      Granulated sugar
2                                Large eggs
2 tsp                         Vanilla
2 cups                      All purpose flour
½ tsp                       Salt
1 tsp                          Baking soda
1 tsp                          Baking powder
1 ½ cups                 Rolled oats, quick
1 cup + 1/2 cup      Pistachio nuts
1 cup                        Dark chocolate chips
1/2 cup                    Sweetened dried full cherries
1/2 cup                   Unsweetened dried full cherries
Method:
1. Preheat the oven to 375C and line 2 baking sheets with parchment paper. Set aside.
2. In a large bowl, cream butter, white sugar, and brown sugar together and beat until light and fluffy.
3. Add eggs and vanilla. Beat well.
4. In a medium bowl, whisk together flour, salt, baking soda and baking powder.
5. Add to butter mixture in 2 parts.
6. Mix in oats, pistachios, dark chocolate chips, and cherries. Drop by tablespoons onto prepared baking sheets. Place extra 1/2 cup pistachio nuts on top of each cookie for presentation and crunch.
7. Bake for 12 to 15 minutes, or until golden brown.
8. Cool on rack and serve to all your buddies around! And make someones day by bringing them over to their house unannounced!