3. January, 2013

Print This Recipe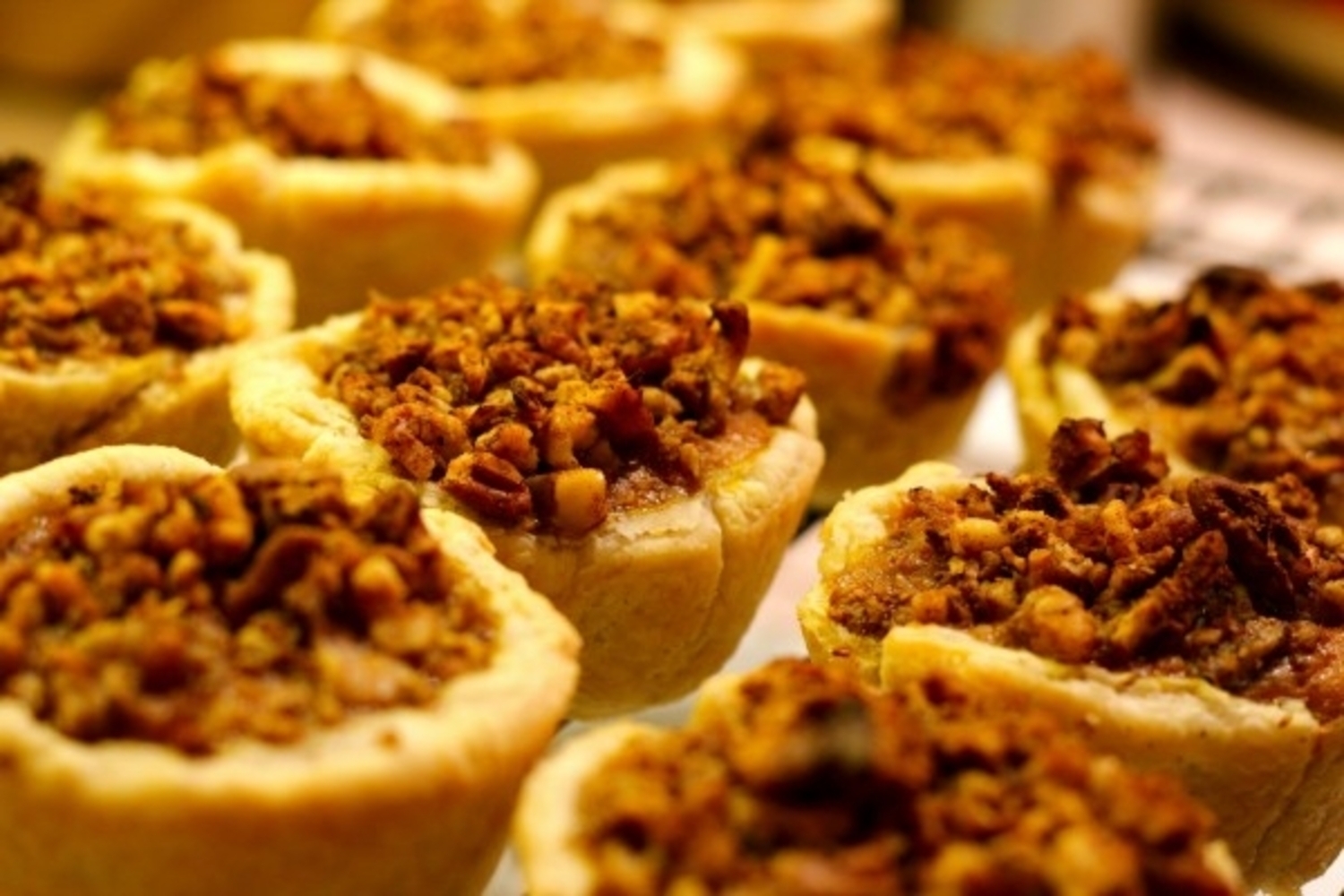 Give your friends a holiday cheer with some delicious pumpkin pies this New Year! Well, not just any pumpkin pie, but some out-of-this-world, mini pumpkin pies. After going out on a limb and trying these mini's instead of making a regular pumpkin pie, I learned that risks do pay off. So go ahead and try it out! Stop sitting around and moping about how your pet's heads are falling off and go do something about it.
Makes 12 mini pumpkin pies with one pastry crust recipe
Ingredients:
Ingredients for one double-crust 9 inch or 10 inch pie:
2 1/2 cups          All purpose flour
1 teaspoon         Salt
2 squeezed         Lemons
2 tbsp                   Granulated sugar
3/4 cup              Unsalted butter, chilled, cut into 1/4 inch cubes (one stick and a half)1/2 cup              All-vegetable shortening (8 Tbsp)
6-8 tbsp             Ice water
Ingredients for the pumpkin pie filling:
1 can                   Pumpkin
1 can                   Sweetened condensed milk
2                           Large eggs
2 tsp                    Cinnamon
1 tsp                    Ginger
1 tsp                    Nutmeg
1/2 tsp               Salt
Ingredients for the topping:
1/2 cup             Walnuts
1/2 cup             Pecans
1 tsp                   Vanilla
1 tsp                   Oil (coconut or vegetable works fine)
1 tsp                  Cinnamon
Method:
Combination of butter and shortening crust:
Combine flour, salt, and sugar in a food processor; pulse to mix or use a whisk.
Add the butter and pulse 4 times (you can also use a butter knife to do this step, use the knife to cut and combine the butter into the mix).
Squeeze the lemons in the mixture.
Add shortening in tablespoon sized chunks, and pulse 4 more times (optional butter knife here as well). The mixture should resemble coarse cornmeal, with butter bits no bigger than peas. Sprinkle 4-6 tablespoons of ice water over flour mixture. Pulse a couple times. If you pinch some of the crumbly dough and it holds together, it's ready. If the dough doesn't hold together, keep adding water (max 6-8 tablespoons total, a tablespoon at a time, pulsing once after each addition, until the mixture just begins to clump together).
Remove dough from machine and place in a mound on a clean floured surface. Divide the dough into 2 balls and flatten each into 4 inch wide disks. Do not over-knead the dough at this step or else it will be wayyyy too crumbly. Dust the disks lightly with flour, wrap each in wax paper, and refrigerate for at least an hour, or up to 5 days before rolling out.
Pumpkin pie filling:
Preheat oven to 400 degrees F.
After the dough has been in the refrigerator for an hour, take it out to roll. If it is too stiff, you may need to let it sit for 5-10 minutes at room temperature before rolling.
Sprinkle a little flour on a flat, clean work surface and on top of the disk of dough you intend to roll out. Using a rolling pin, and roll it out until it is 2-3 inches wider than your pie baking dish. Check periodically to make sure it is not sticking onto the surface. When it is big enough, use a small bowl to measure small circles that will fit into the top of the muffin tin. Do not stretch the dough at this step.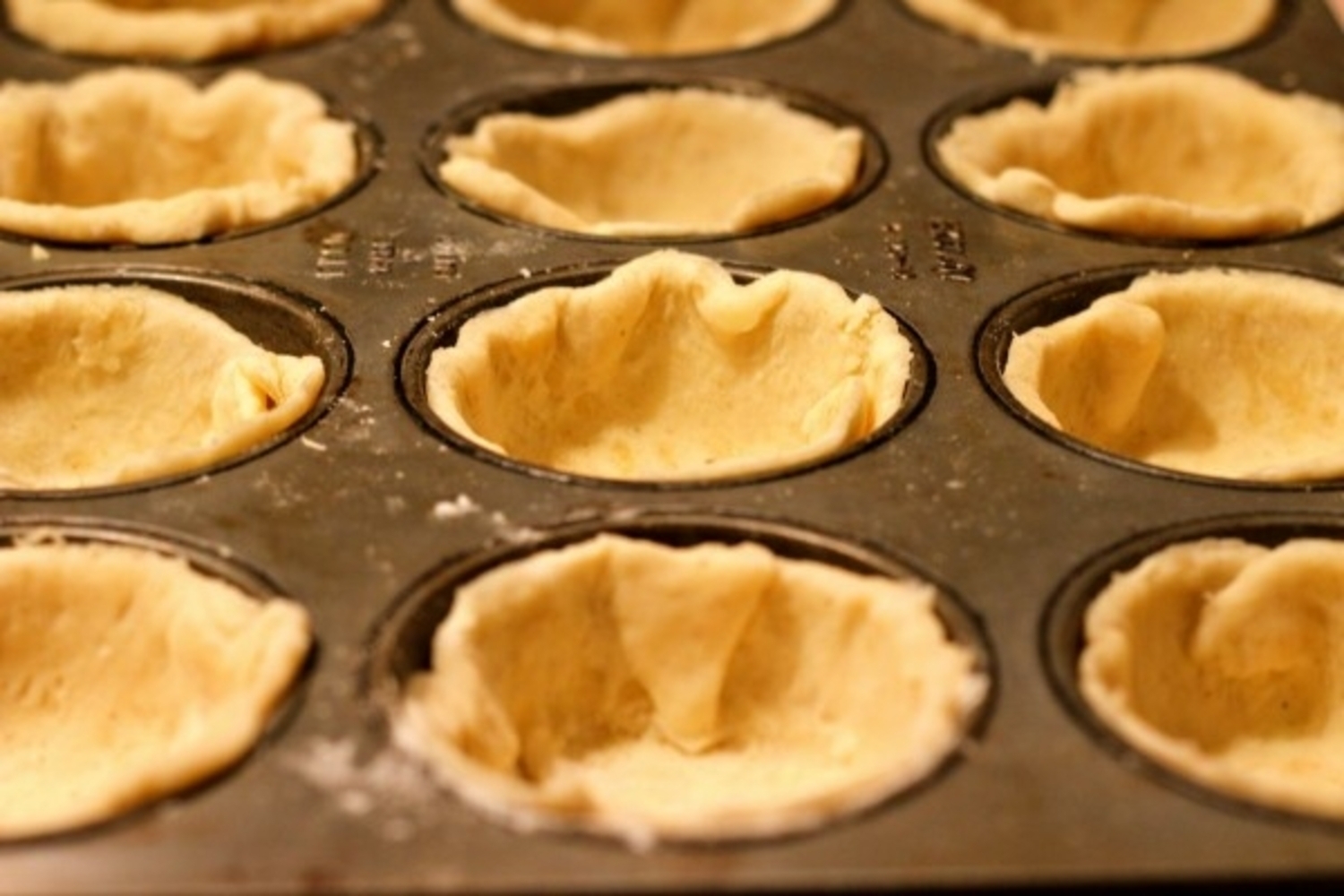 Whisk pumpkin, sweetened condensed milk, eggs, spices and salt in medium bowl until smooth. Pour into prepared crusts.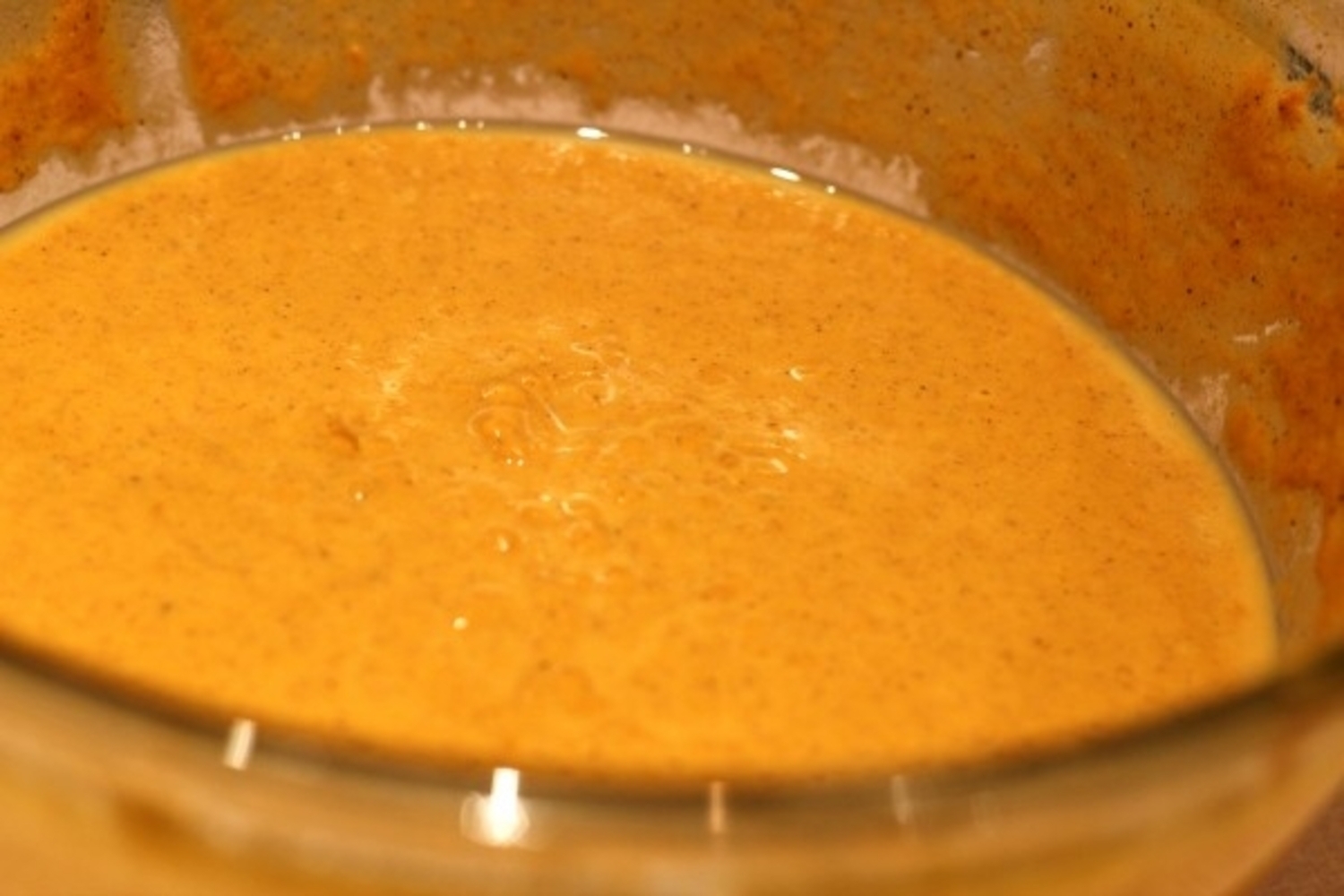 On medium heat add the topping ingredients into a pan. Cook until the nuts begin to turn brown while stirring occasionally, about 7-10 minutes.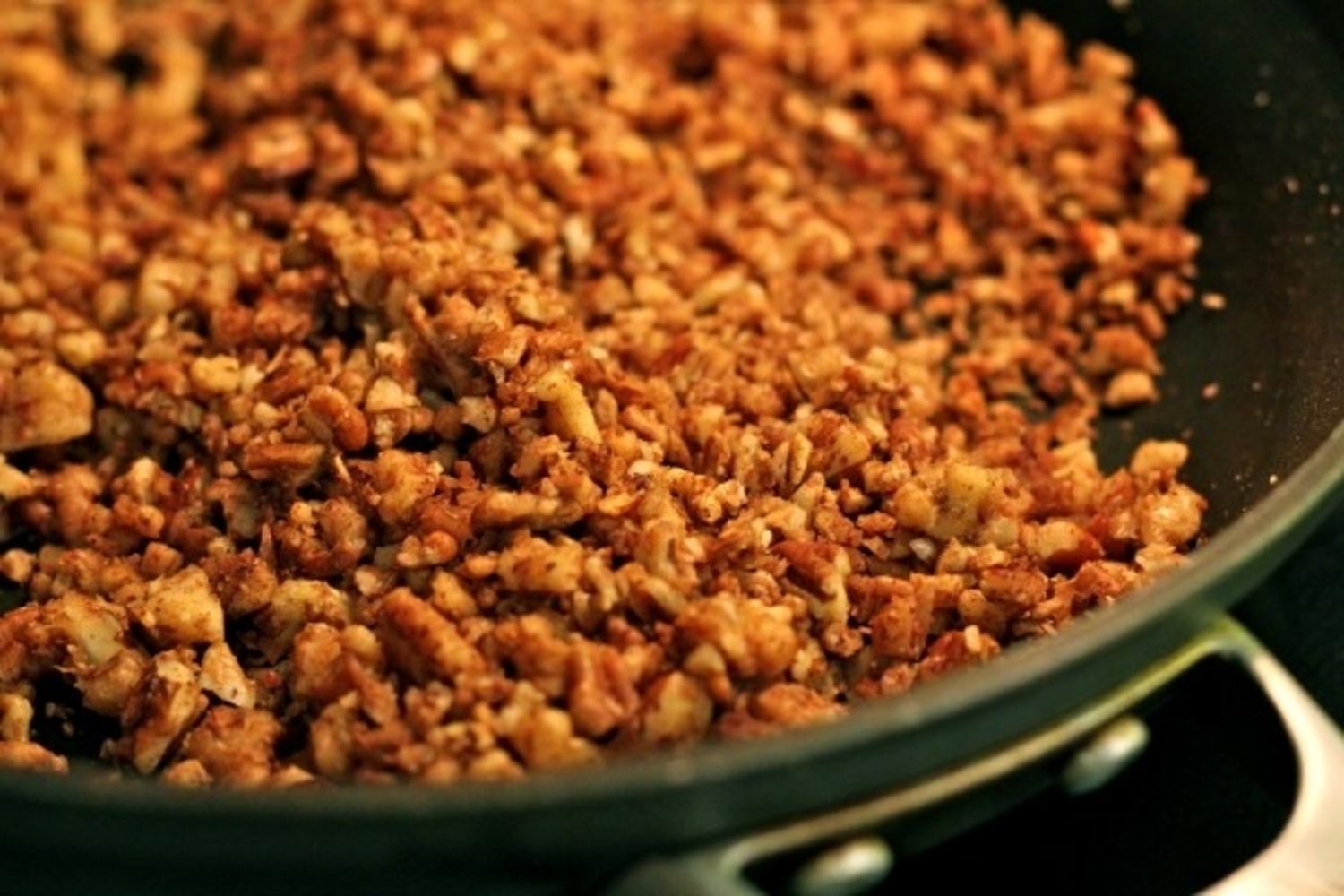 Sprinkle the topping over each of the mini pumpkin pies and bake for 15 minutes.
Reduce oven temperature to 350 degrees F and continue baking 35 to 40 minutes or until knife inserted 1 inch from crust comes out clean. Cool. Have a good time basking in the risk that you just took by making these mini pumpkin pies!
Store leftovers covered in refrigerator.