22. November, 2012

Print This Recipe
For those of you who think a cookie needs chocolate to be enjoyable, think again. Take a bite into one of these healthy goods and it will make your heart flutter and your chocolate craving taste buds will be changed forever. After not being able to bake for over 50 days (yes, I had withdrawals!), I was given the opportunity to use a friend's oven in Bangkok. Since finding an oven has proved to be difficult while traveling in South East Asia, I jumped at the opportunity. I got to bake three times in the span of a week, but to be honest, these cookies were the only ones that turned out. I definitely was feeling a bit rusty on my skills. I made a batch of pretzel chocolate cookies as well as some pumpkin muffins, but neither came out the way I would have liked, which explains why they haven't and won't make the blog. Only the best for you guys!
The story behind these cookies is even better than how they tasted.
I was asked to bake for a Saturday night community dinner in Bangkok, where I was volunteering with my wife for 4.5 weeks. I was really excited to get the chance to bake again and wanted to perform well for my new friends. But let me tell you, once the neighbourhood kids heard about the cookies, there was no hope for bringing home leftovers. One kid in particular loved them so much he probably had around 7 or 8 and I am sure he would have had even more if they didn't run out. I managed to capture a shot of his enjoyment after a bite into his 6
th
 cookie (photo above). The sheer joy from these kids alone, cookies aside, makes me want to never stop baking just so I can see the smiles on people's faces after they try some delicious treats.
Makes a few dozen cookies that you will devour soon, I promise!
Ingredients:
¾ cup             Butter, softened
1 ¾ cups         Flour
1 cup                Brown sugar, packed
½ cup             Sugar
1                       Egg
1 tsp                 Baking powder
1 tsp                 Pure vanilla extract
¼ tsp              Baking soda
½ tsp              Ground cinnamon
2 cups             Rolled oats
1 cup                Cornflakes, crushed
1 cup                Dried cranberries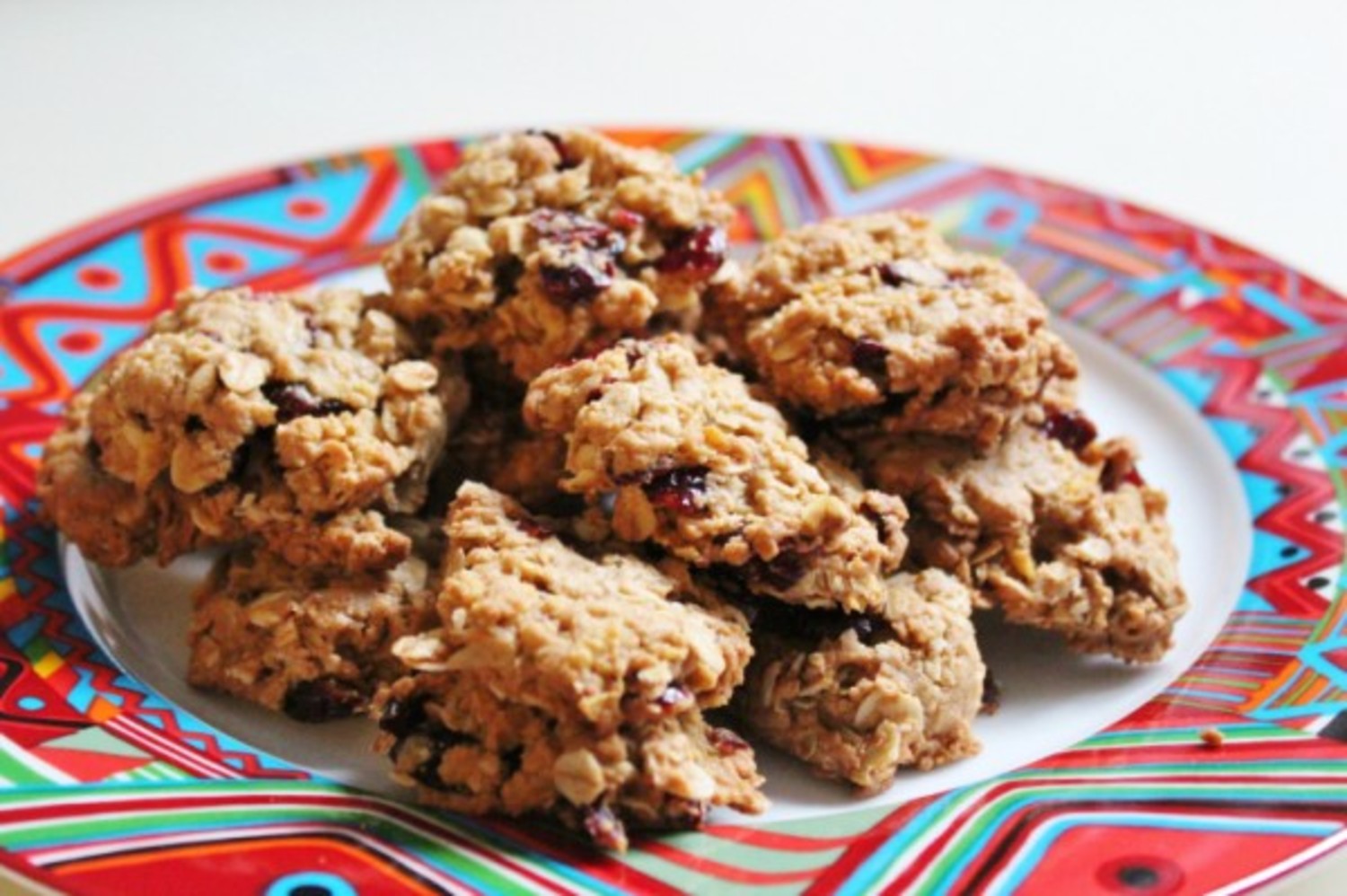 Method:
Preheat the oven to 375 F and prepare two cookie sheets with parchment paper.
Beat the butter in a mixer on high speed for 30 seconds
Add half of the flour, brown sugar, sugar, egg, baking powder, vanilla, baking soda, and cinnamon. Mix until thoroughly combined.
Add the oats, cranberries, and crushed cornflakes.
Drop the cookies in teaspoon size onto the cookies sheets and bake for 10-12 minutes or until light brown on the top. Let cool for another 3-5 minutes before transferring them to a cookie rack.
Enjoy!