19. July, 2011

Print This Recipe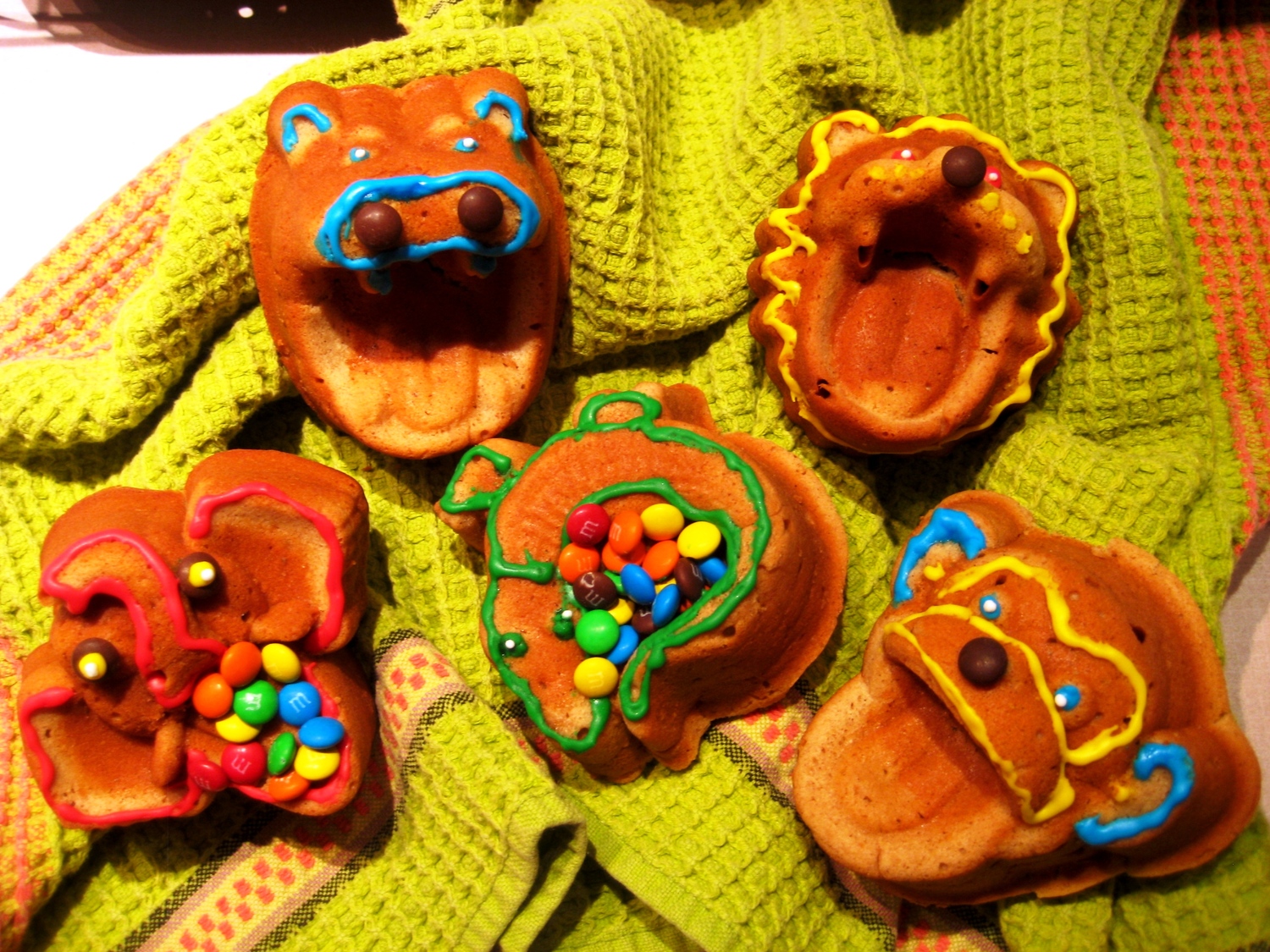 These Nordic Ware Hungry Animal Cakelets don't just look sweet, they taste great too! You will be amazed at how much these jungle treats look like real animals. Any teenager, adult, or elder who wants to be a child again will definitely go nuts for one of these! After my sister took her first bite she said it reminded her of a triple decker pancake meal, which was her favourite growing up as a kid!
The ginger, nutmeg, and cinnamon add quite a bit of personality to these cakelets that make you fall in love with them. You could also add a bit of vanilla ice cream and maple syrup to really out do yourself. For all you bakers out there that are wondering where I got this Nordic Ware Animal Baking Pan, I actually got it as a gift from my parents. I gotta say that they hit it right on the nail with this baking pan because I just love it! My mom said that she picked it up at Safeway near St. Albert, Alberta, Canada but that probably doesn't mean anything to you! Bad news is that she hasn't seen another one of these Nordic Ware Animal pans in any other Safeway since then, so good luck finding one of these beauties! Happy Baking!
Makes 1 pan of Nordic Ware Hungry Animal Cakelets or 24 regular muffins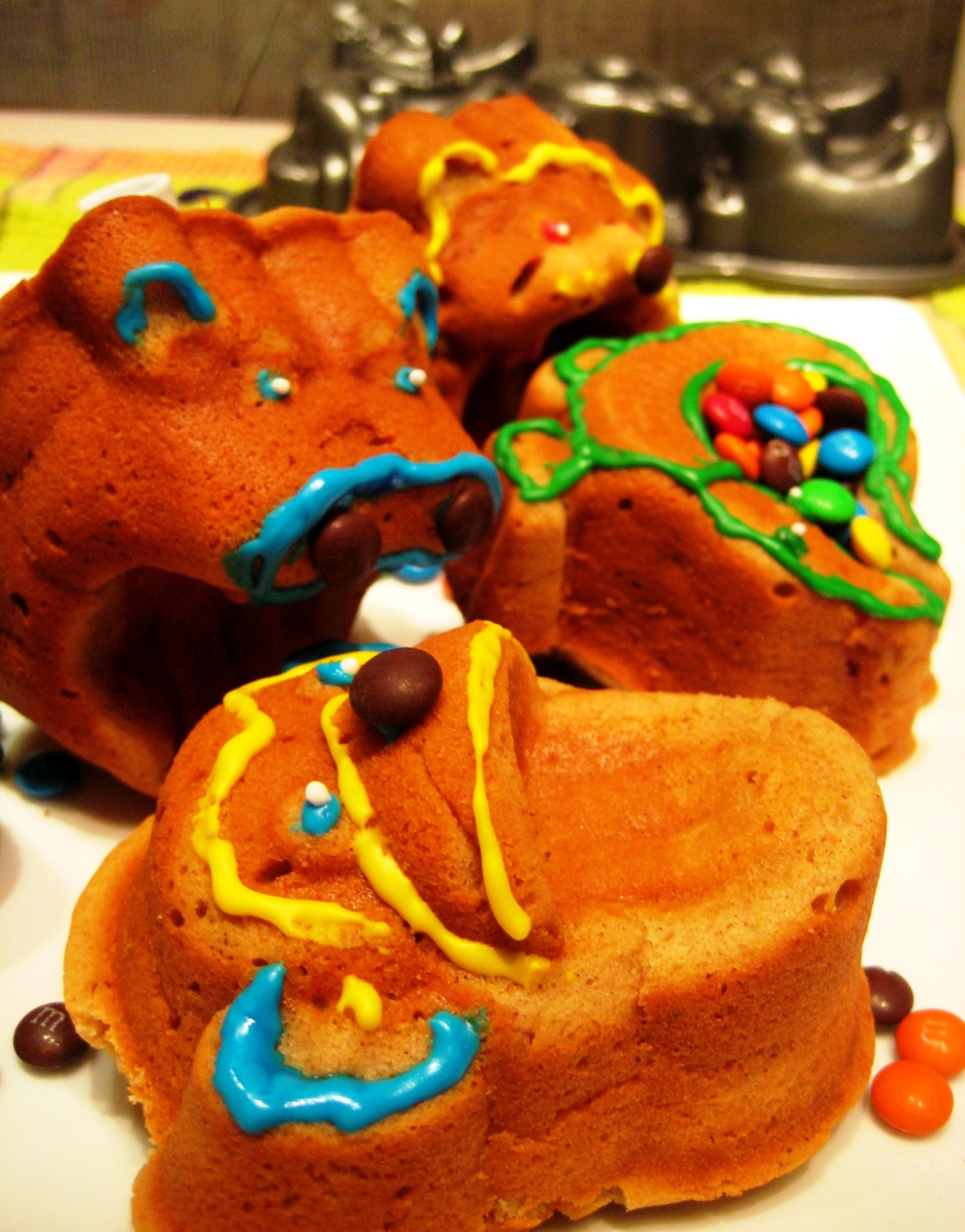 Ingredients
½ cup                Butter, unsalted and softened
1 ½ cups          Packed brown sugar
2                          Large eggs
1 cup                 Sour cream
½ cup               Milk, 2%
2 cups              All purpose flour
2 ½  tsp           Cinnamon
1 ¼ tsp            Baking powder
½ tsp               Nutmeg
½ tsp               Ginger
½ tsp               Salt
| | | |
| --- | --- | --- |
| | | |
| | Nordic Ware Hungry Animals Cake Pan | |
| | | |
Method:
Preheat the oven to 350 degrees F. Grease and flour your Nordic Ware Hungry Animals Cake Pan or grease 24 muffin tins, set aside.
In large bowl, beat together the butter and brown sugar for one minute. Add the eggs one at a time until incorporated. Add the sour cream and milk.
Whisk together the flour, cinnamon, nutmeg, salt, baking powder and ginger. Add to the wet ingredients in 2 additions. Mix on medium speed for three minutes.
Pour into prepared pans.
Bake for 22-25 minutes or until a toothpick comes out clean.
Remove from oven and let stand on wire racks for 10 minutes and then carefully take out each animal from the pan. Let cool on wire racks for 20 more minutes. Frost and decorate to your hearts delight and enjoy!