26. March, 2011

Print This Recipe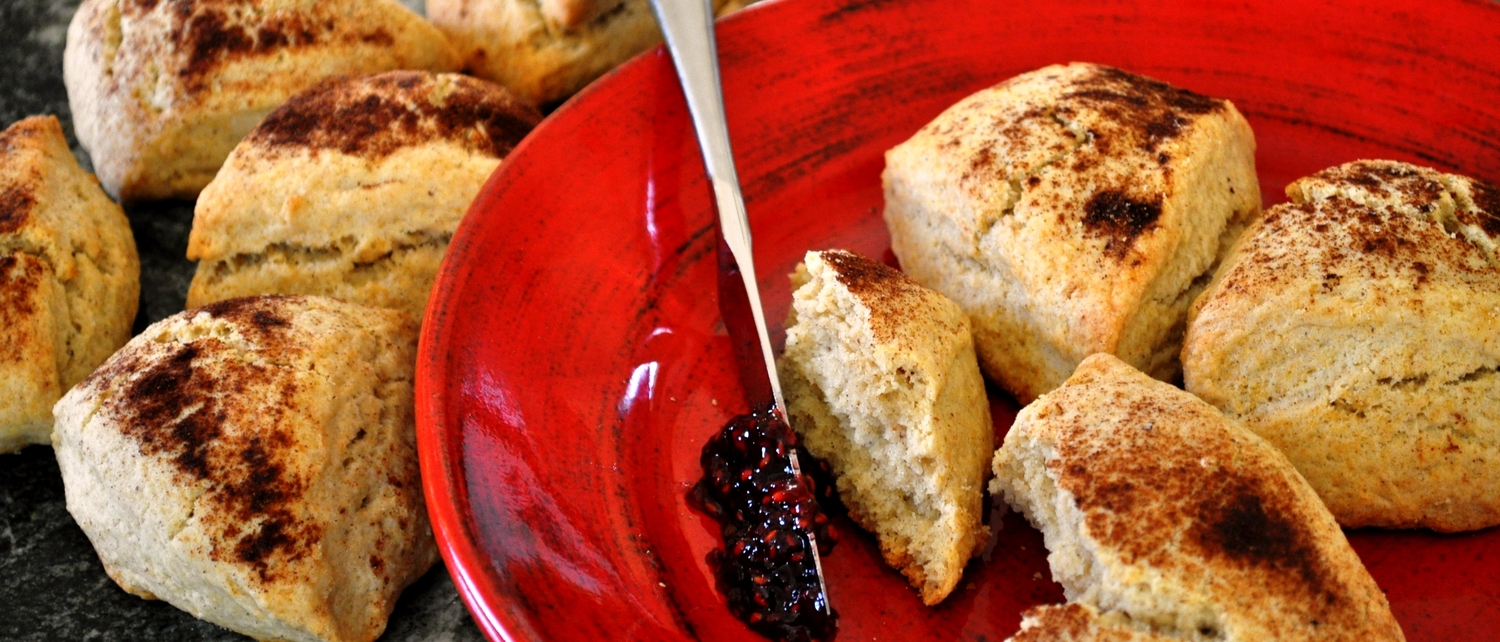 After a long time of pondering about scones, I decided to give them a whirl. It took me so long to bake a batch because I'd heard they were so complicated. I heard everything from "Oh scones take years to master," to "it is so hard to get the right consistency," to "scones take so much time." I didn't want to believe it, so instead of listening to those pessimistic downers, I took out some recipe books that I trusted the most and searched for a scone recipe that would be my first one as a baker. The Male Baker as a matter of fact! I saw a recipe in my trusted Baked book and I decided to use it as a base.
To give these scones my own flare, I switched many of the ingredients. I used ginger, cinnamon, and nutmeg (3/4 flavours of the all-spice mixture) and went with that. They were topped off with cinnamon and sugar to give them the extra kick and presentation they needed! Presentation is king in Dave's kitchen! All-spice scones are great right out of the oven with melted butter or some really good Jam. I used some organic raspberry jam from Trader Joe's which was the perfect combination.
Makes 12 big scones or 16 mini's
Ingredients:
4 cups              All purpose flour
½ cup              Granulated sugar
1 tbsp               Baking powder
½ tsp               Baking soda
½ tsp               Kosher salt or regular salt
½ tsp               Ginger
1 tsp                 Cinnamon
½ tsp               Nutmeg
1 ½ cups         Butter, unsalted and cubed.
1                         Large egg
1 cup                Buttermilk (remember how to make buttermilk with 2 ingredients?)
1 tbsp               Sugar
1 tbsp               Cinnamon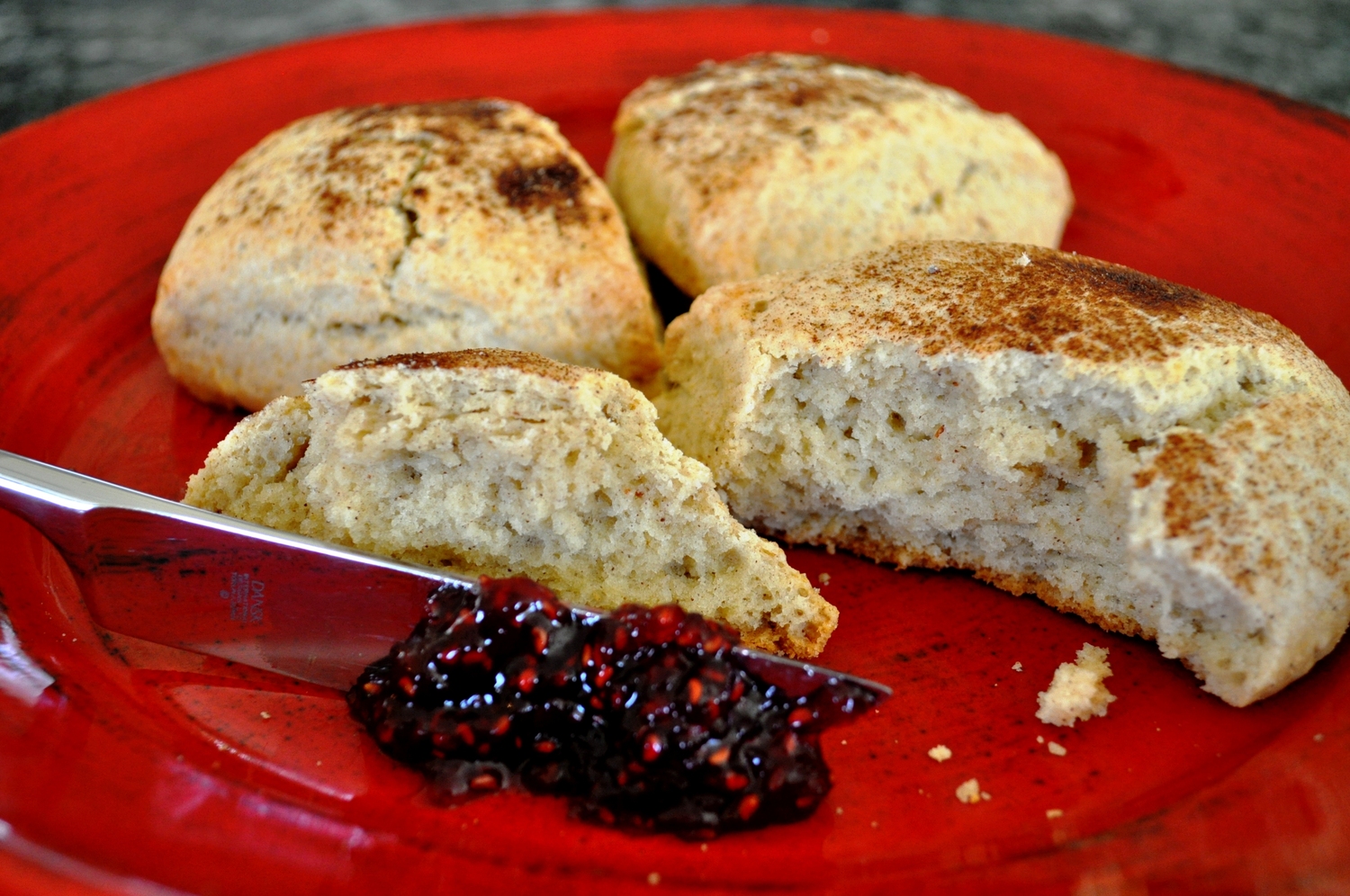 Method:
Preheat the oven to 350 degrees F and line 2 baking sheets with parchment paper
In a large bowl, whisk together the flour, sugar, baking powder, baking soda, salt, ginger, cinnamon and nutmeg.
Add the cubed butter and mix it in with your fingertips and hands. Mix until the mixture is fully incorporated and the butter is pea sized. This will take a few minutes.
Prepare a floured area for the dough.
In a medium bowl, whisk together the egg and ¾ cup of the buttermilk. Slowly pour this mixture into the dry ingredients. Kneed the dough until is begins to form together and it is incorporated.
Move the dough to the floured area and use your hands to make to discs. The discs will be fairly small but they should be 1 ½ inch high. Do not overwork the dough her or the end result will be a crumbly scone.
Cut each disk into 6 pieces and transfer to the baking sheets. Brush each scone with the remaining buttermilk and sprinkle with the mixture of cinnamon and sugar. If you want smaller scones, cut each disc into 8 pieces.
Bake in middle of oven for 25-30 minutes or until the tops are browned and a toothpick comes out clean.
Transfer to a cooling rack after 10 seconds, serve with butter and jam and enjoy!