28. February, 2011

Print This Recipe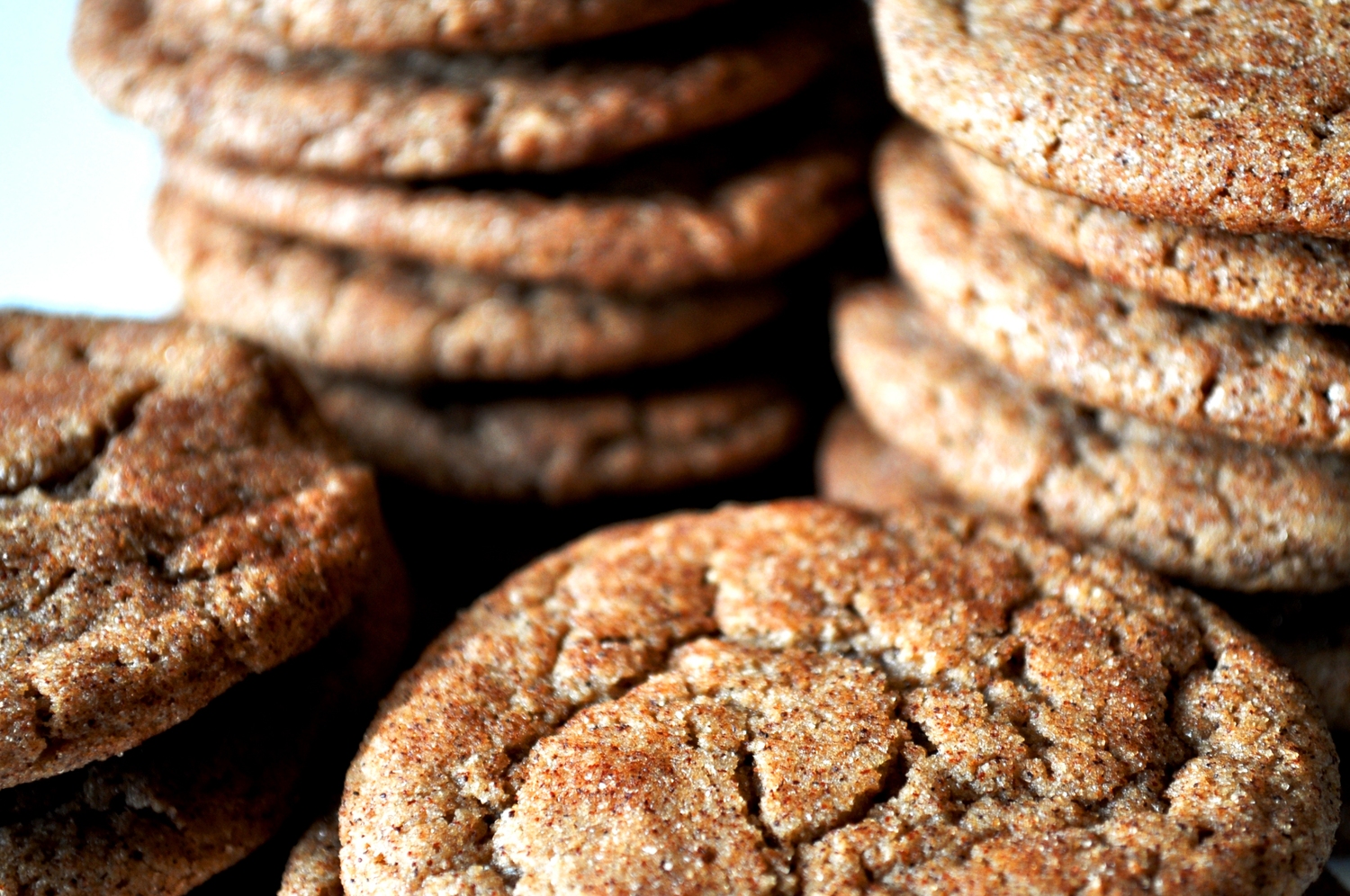 The votes are in from the poll…so here is more chocolate! If you did not vote, keep your eye on the right side of the blog to do so in the future.
You are going to love these irresistible treats! I have added a little chocolate kick to these Snickerdoodles and it just might be the kick they needed. But since plain Snickerdoodles are classics, I have not tampered with the recipe by taking out any of the key ingredients. All I did was melt some chocolate in the beginning stages and followed the rest of the Snickerdoodle recipe to a tee. You will still find the added touch of cinnamon on these cookies as well as the much needed cream of tartar for their unique flavor.
I had my first experience with Snickerdoodles when my girlfriend decided to whip up a batch for me. She knew that I loved every kind of cookie and I would never turn a new kind away. Next thing I knew, the batch was gone and I was begging for more! I hope you enjoy these Snickerdoodles as much I do and that you can impress someone just like I was impressed. Bake on!
Makes 45 cookies
Ingredients:
1 cup                Butter, unsalted
1/2 cup           Semi-sweet chocolate chips
1 ½ cups         Sugar
2                        Large Eggs, at room temperature
2 ½ cups        All purpose flour
2 tsp                 Cream of tartar
1 tsp                 Baking soda
¼ tsp               Salt
3 tbsp               Sugar
3 tsp                 Ground cinnamon
Method:
Preheat the oven to 375 degrees F and line 2 baking sheets with parchment paper. Parchment paper ensures that the cookies will not stick and it also makes cleaning up a lot easier.
Heat up the chocolate and the butter in the microwave in 30 second intervals. Once half melted, whisk the mixture until smooth.
In a large bowl cream together butter/chocolate mixture and the first amount of sugar for 3-5 minutes. Add the eggs one at a time until each one is incorporated. About 10 seconds per egg on medium speed.
In a medium bowl, whisk together the flour, cream of tartar, baking soda and salt.
Add to the butter mixture in 2 additions and mixing until no dry flour remains after each addition. About 10-15 seconds per addition.
Mix the second amount of sugar and the cinnamon in a bowl.
Roll the dough into 1 inch balls and coat with the sugar and cinnamon mixture. This gives the Snickerdoodles their irresistible flavour.
Bake in oven for 8-10 minutes and take them out when they begin to brown on the edges and on the top. Let cool on the sheets for another 5 minutes.
Transfer to a wire rack and let cool for another 5 minutes. Indulge yourself!