15. February, 2011

Print This Recipe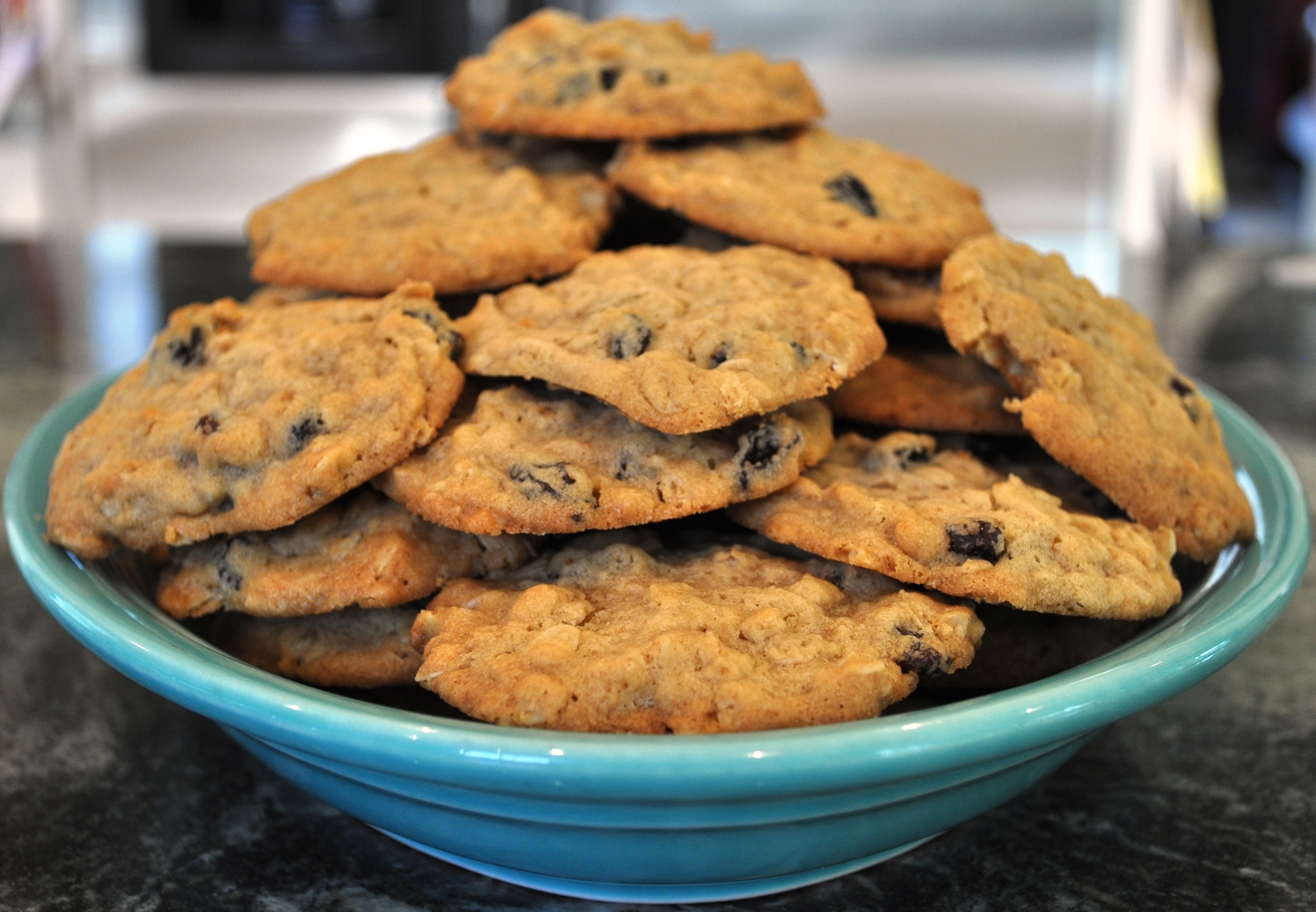 Normally I don't bake anything without chocolate, but these cookies were for a very special occasion. A friend of mine asked me to bake some cookies for her kid's grade one class for some Valentine's Day treats and gave me strict regulations to not have any chocolate in them. All she wanted were some oatmeal raisin cookies that were healthier for the kids since it was for their morning snack. So here is a simple and easy oatmeal raisin cookie recipe that you can enjoy without chocolate. But if you are like me, and love chocolate, don't be shy to add a few chocolate chips to the recipe!
Makes 36 cookies
Ingredients:
1 cup                Butter
1 cup                Packed Golden Brown Sugar
1                        Egg
1 tsp                 Pure Vanilla Extract
1 ½ cups        All purpose flour
1 tsp                 Baking soda
¼ tsp               Salt
1 ½ cups        Rolled Oats
1 ¼ cups        Raisins
Method:
Preheat the oven to 350 degrees F and line 2 baking sheets with parchment paper. Parchment paper is non stick and you do you not have to clean the pans which makes the cleaning a lot faster!
In a large bowl cream together the butter and the brown sugar for 3-5 minutes. Add the egg and mix until incorporated, about 10 seconds. Add vanilla. Beat until smooth. Set aside.
In a small bowl combine the flour, baking soda and salt.
Add to the butter mixture in 2 additions and mix until no dry flour remains. About 15 seconds after each addition.
Fold in the rolled oats and the raisins.
Use a tablespoon measure to scoop cookie dough onto the baking pans. Each baking pan should have twelve cookies on it.
I suggest putting both cookies sheets in the oven to spend less time baking. To do this you have to put one pan on top and one pan on bottom. Switch the pans after 8 minutes and bake for another 2-3 minutes. Take the cookies out when they are slightly golden brown and let stand on pans for another 5 minutes before transferring onto wire racks. Let cool for another 5 minutes and enjoy!