7. March, 2011

Print This Recipe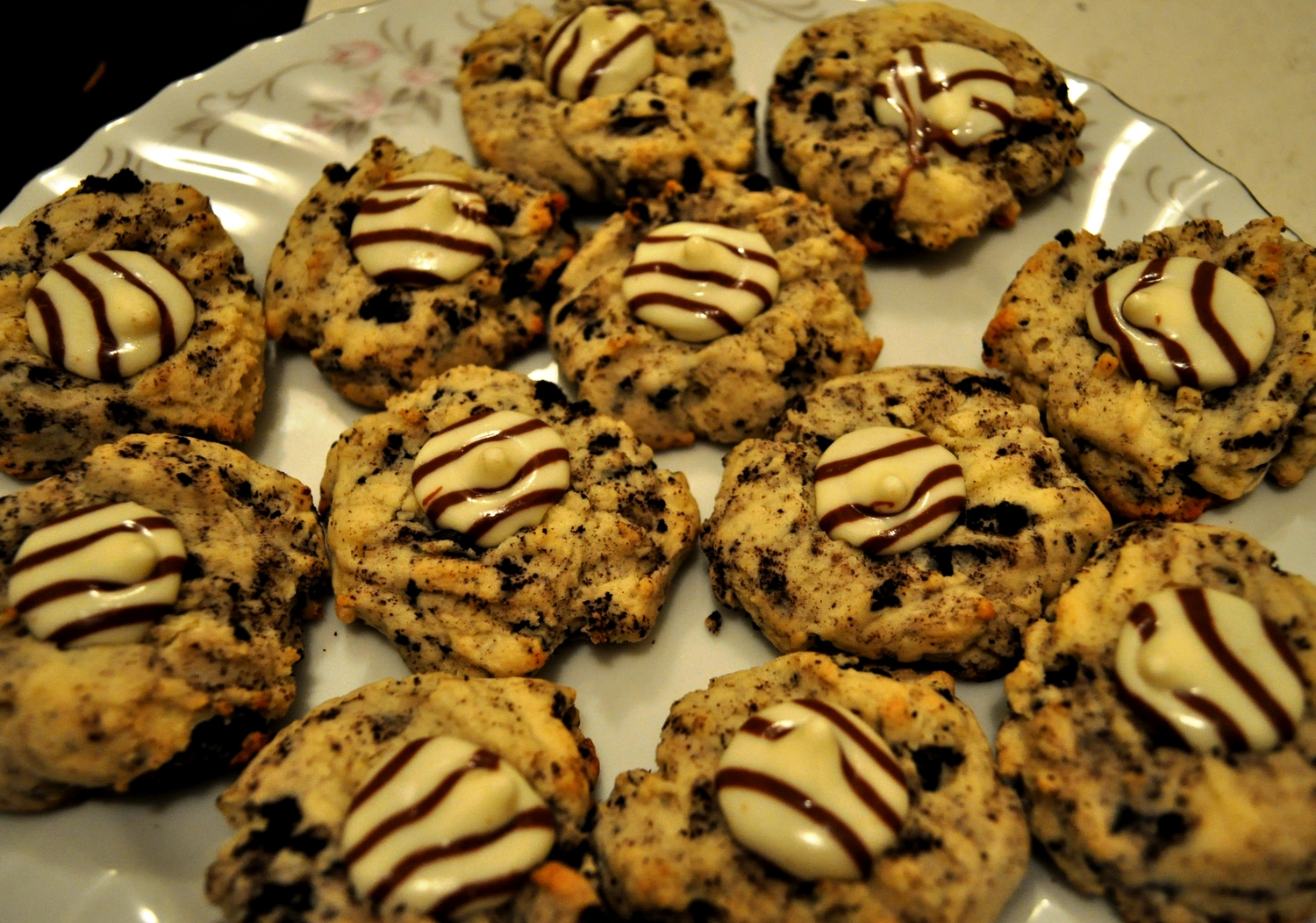 After searching for the next recipe to put on my blog, I decided on Zebra cookies. Not only do they have cream cheese in the batter to make them extra soft and chewy but they have Hugs on the top that just melt in your mouth after each bite. I have to give props to Sugar Plum for these cookies. If it were not for her idea, than they would not be found on The Male Baker blog for your enjoyment!
Although these cookies sound delicious, they are not. They are extra super duper delicious! I doubled the recipe yesterday and they are almost all gone. My guess is that they are different enough than any other cookie so people almost always go for seconds. In my belly, there are already approximately ten cookies and I just might have to squeeze one or two in before nights end. You know what they say; The Male Baker eats most of his baked goods before he will ever let anyone else even try them! This is my rule because I would never want anyone to try these Cookies n' Cream Cookies if they were not up to my standards. That goes for any of my recipes. So enjoy these Zebra's and let me know what you think!
Makes 24 Cookies n' Cream Zebra Cookies
Ingredients:
2 cups               All purpose flour
1 tbsp                Cornstarch
1 ½ tsp             Baking powder
½ tsp                 Salt
4 ounces           Cream cheese, softened
½ cup                Unsalted butter or margarine, softened
¾ cup                Granulated sugar
1                           Large egg
1 tsp                    Pure vanilla extract
¼ tsp                 Almond extract
1 cup                  Coarsely chopped Oreo cookies
Method:
Preheat the oven to 350 degrees F. Line two cookie pans with parchment paper.
In a medium mixing bowl, sift together flour, cornstarch, baking powder and salt.
In a large mixing bowl, beat together the cream cheese until softened. Beat in butter until creamy. Beat in sugar until well combined. Beat in egg, vanilla extract and almond extract until just combined.
Reduce mixer speed to low and beat in flour mixture in 2 additions until no dry flour remains.
Fold in Oreos.
Chill cookie dough in the freezer or refrigerator until cold.
Place rounded tablespoons of dough onto cookie pans and bake for 12 minutes or until puffed and light golden brown around edges.
Remove pans from oven; press a kiss in the center of each cookie. Transfer cookies to wire racks to cool for 5 minutes. Enjoy!