24. March, 2011

Print This Recipe
My quest has begun for concocting the best chocolate chip cookie. Most bakers go through this challenge once in their lifetime and it does take quite a while to find the perfect batter. My trick was to try out many different recipes and to use little touches that I enjoyed the most from each one . Now, after baking dozens of different kinds, I have found the first recipe that I would like to share with you. Although it may not be the last one that I show you, I can guarantee that these will be a hit!
This recipe follows a chocolate chip cookie recipe by Baked but I have added my own touches of walnuts, cornstarch and less chocolate. I found other recipes to have too much chocolate to batter ratio and I just thought that was silly. I found this recipe to have the perfect amount of chocolate as compared to other recipes. If I want chocolate than I will just buy a bar from the store and spare myself the time of baking anything. But instead of that I decided to bake to my hearts desire and came up with the following recipe. These chocolate chip cookies are a little more cakey than other recipes I have tried because of the cornstarch addition. Please enjoy responsibly.
Makes 50 bite sized chocolate chippers
Ingredients:
2 cups              All purpose flour
¼ cup              Cornstarch
1 tsp                  Salt
1 tsp                  Baking soda
1 cup                Unsalted butter, softened
1 cup                Packed golden brown sugar
½ cup              Granulated sugar
2                         Large eggs
2 tsp                 Pure vanilla extract
1 cup                Coarsely chopped walnuts
2 cups              Semi sweet chocolate chips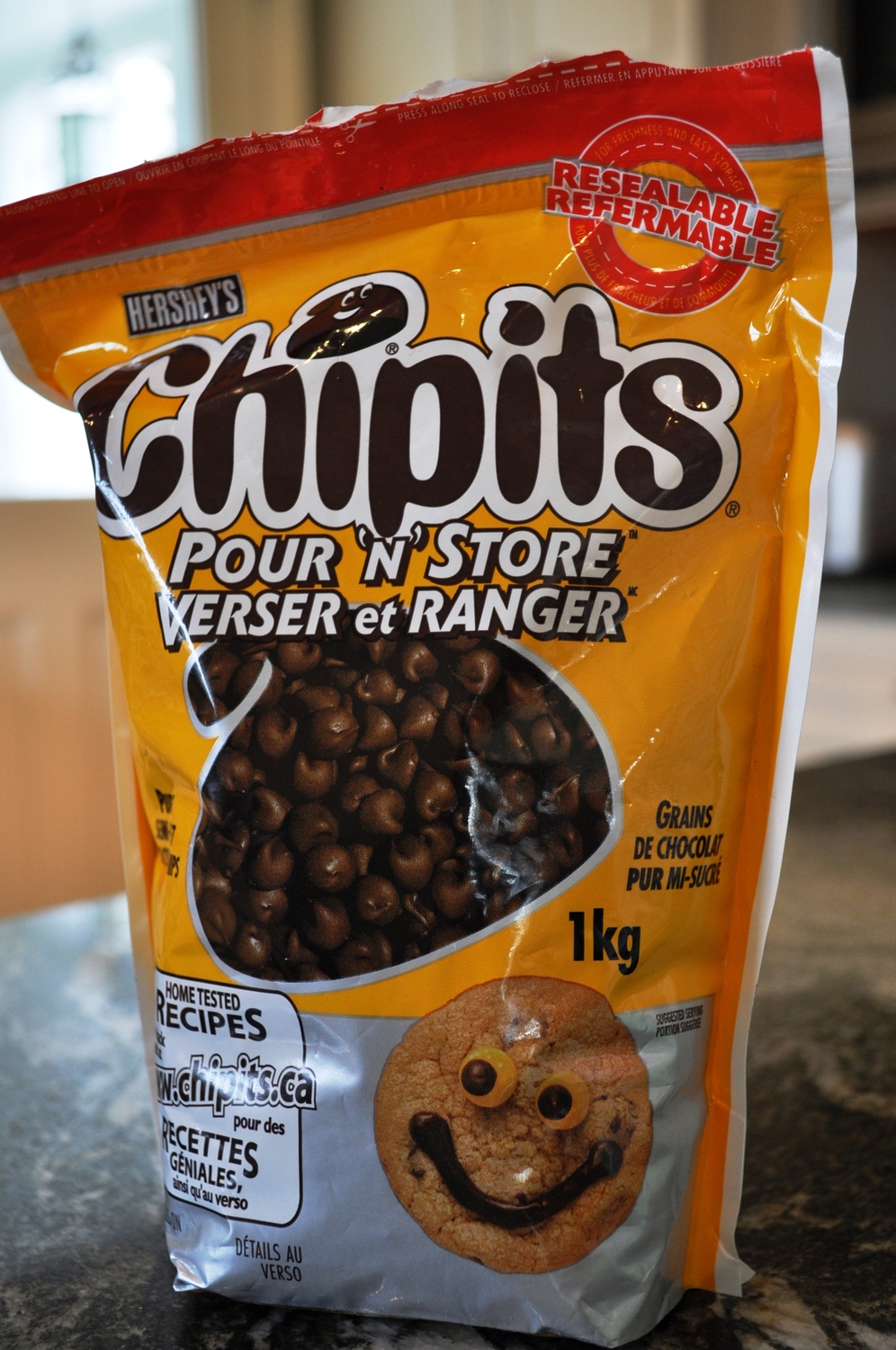 Method:
In medium sized bowl, whisk together the flour, cornstarch, salt, and baking soda, set aside.
In large bowl, cream together the butter, white sugar and brown sugar.
Scrape down the bowl and add the eggs one at a time. Beat until each egg in incorporated. Mix should look light and fluffy. Add the pure vanilla and beat for another 5 seconds.
Add half the flour mixture to the butter mixture and beat until there is no dry flour remaining. This will take about 15 seconds. Do this again for the second half of the flour.
Using a spatula, fold in the chocolate chips and the walnuts.
Cover the bowl tightly with saran wrap and chill in freezer for 45 minutes or in the fridge for an hour and fifteen minutes.
Preheat the oven to 375 degrees F and line 2 baking sheets with parchment paper.
If you want bite sized cookies, make the dough a little smaller than a golf ball for each cookie. Each pan should be able to withstand 15 smaller cookies. If you want bigger cookies, you can use an ice cream scoop or a tablespoon, and you will be able to fit 12 on each cookies sheet. Bake for 10-12 minutes for smaller cookies, 12-14 minutes for larger cookies.
Remove from oven when browning around the edges and on the top begins and let stand on pans for 5 extra minutes. Remove and place on wire racks for another 5. Enjoy!