2. February, 2013

Print This Recipe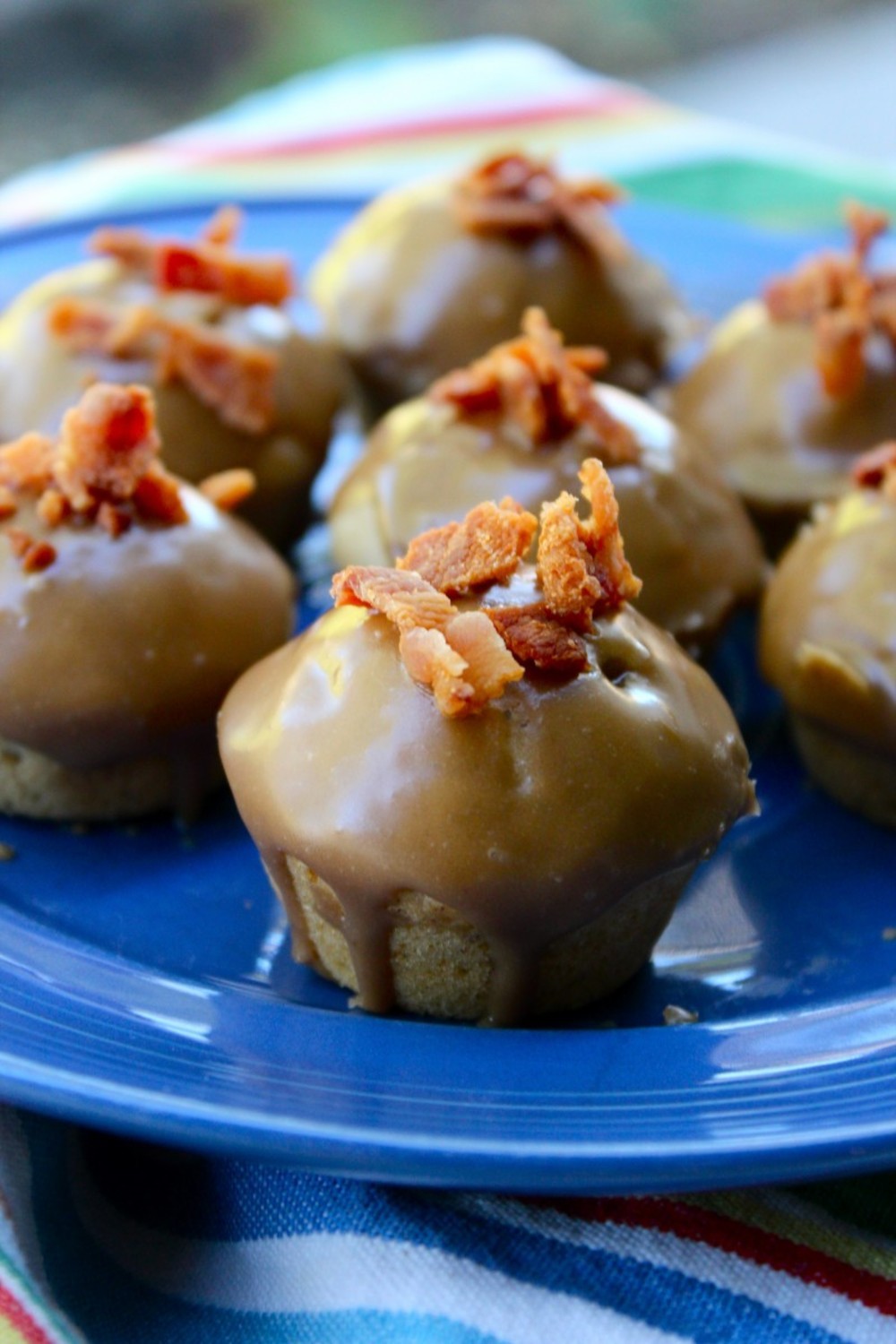 Have you ever had a hard time coming up with an idea for what to bake? Have you ever twiddled your thumbs in the kitchen while thinking, "I want to bake so bad right now, but absolutely nothing is inspiring me?" This happened to me a few weeks ago, where I was at a complete loss of baking ideas. Instead of not baking and letting down all my friends and family in Santa Barbara, I opted to go to The Male Baker Facebook page and ask my followers what I should bake next. It was an instant success! Within 10 minutes I had enough ideas for baked goods for the coming weeks! Thanks to all who commented on the post and a special thanks to Lauren Wong for the brilliant idea of baking maple bacon baked doughnut holes! 
Adapted from wikiHow
Makes around 36 small doughnut holes or 12-18 big ones.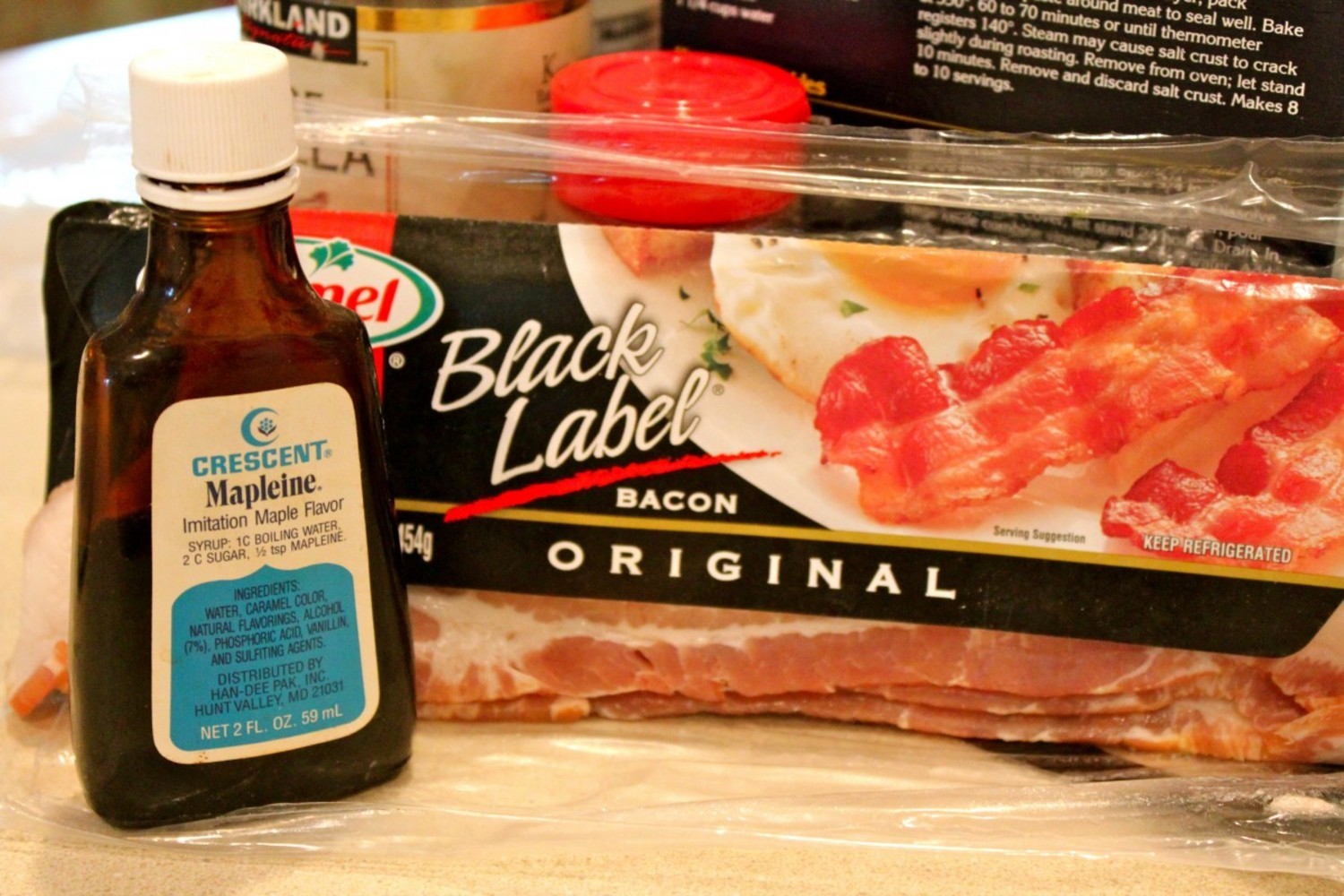 Ingredients:
Donut Holes:
1 1/2 cups (190g) all-purpose flour (plain flour)
1 3/4 tsp baking powder
1/4 cup (55g) brown sugar, lightly packed
1/4 cup (50g) granulated sugar
1/2 tsp kosher salt
1 tsp nutmeg, ground
1/3 cup (75g) butter, cut into small pieces
1/4 cup (60ml) milk, room temperature – 2/3 cup more added to make it less viscous
1 egg, beaten
1/2 cup cooked bacon, coarsely chopped (about 4-5 strips of bacon)
Icing:
1 1/2 cups (180g) powdered sugar
1 tsp maple extract
1/4 cup milk
Method:
1. Preheat the oven to 350 degrees F and prepare 3-4 mini muffin pans (12 each) by spraying them with spray Pam. Set aside. Note: You can also use  a regular muffin pan if you do not have mini's. The donut holes will just be larger.
2. Whisk together the flour, baking powder, brown sugar, granulated sugar, salt, and nutmeg in a large bowl.
3. Using room temperature butter, cut into small squares (half inch by half inch) and cut it into the dry mixture until it looks crumb like.
4. Whisk in the first measurement of milk and the egg until combined. Add the remaining milk or enough milk until the mixture is somewhat runny.
5. Put the mixture into the prepared pans. Only add enough mixture so that it is halfway up the muffin hole. For the larger muffin pans, add even less than that (around 1/4 high)
6. Bake for 14-16 minutes or until a toothpick comes out clean.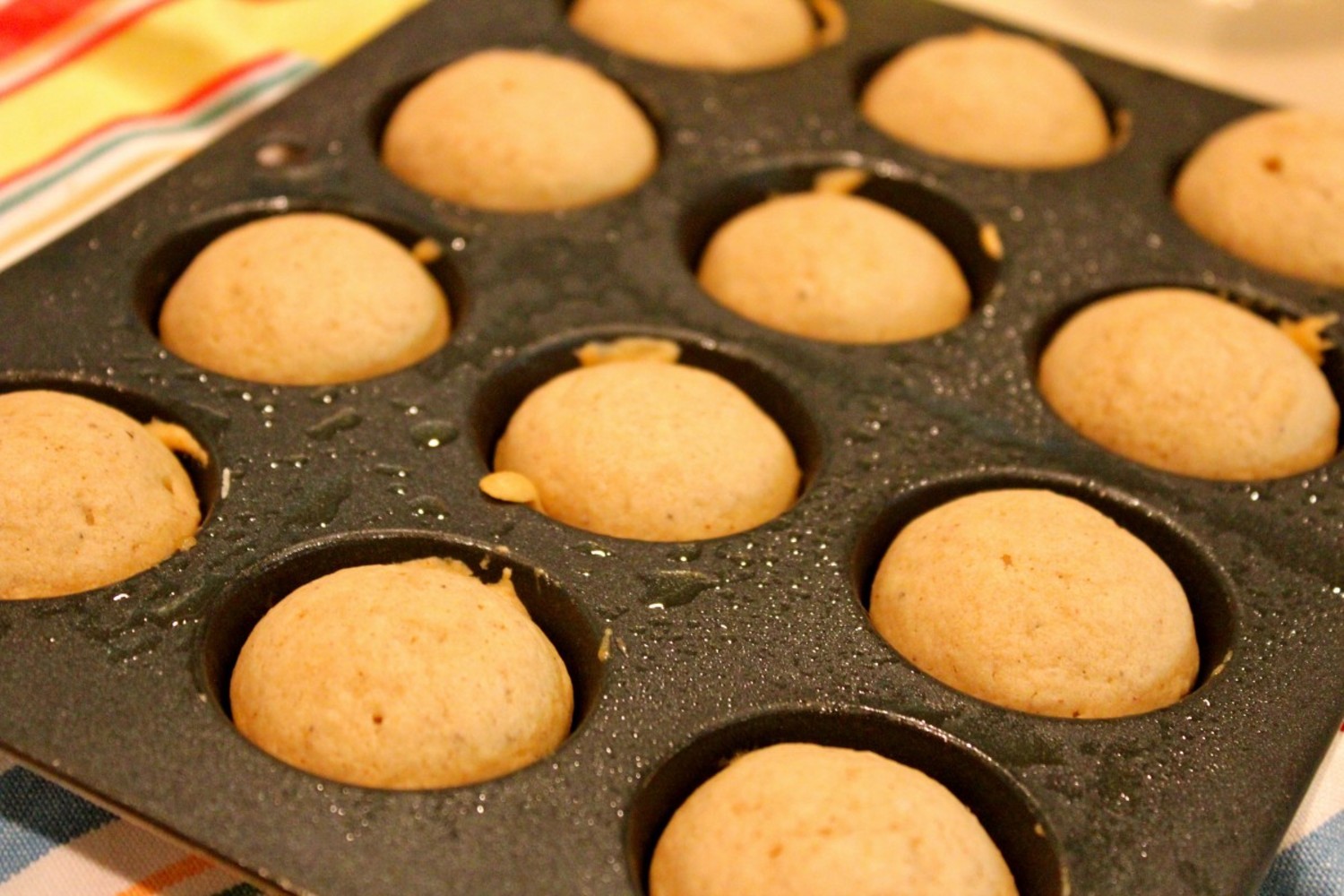 7. While the doughnut holes are baking, prepare the icing and bacon. You can cook the bacon as much as you like and when its done cut it into small pieces. As for the icing, add the three ingredients and whisk until well combined.
8. Dip the top of the doughnut holes into the icing and place on a drying rack. Before the icing sets, place as much bacon as you wish on the top!
9. Now gobble them down and serve to your adventurous friends!