21. June, 2011

Print This Recipe
Some desserts can fulfill you in just one bite and boy did these squares do the trick. When I took my first bite of these heavenly Rosemary Apricot Squares my body told me to stop while I was ahead so I wouldn't get a stomach ache. But instead of listening to my stomach, I went for it all and had way too much! What a surprise right? The Male Baker always makes sure his baked goods are up to par. This recipe got its fair share of testing in the kitchen. I can guarantee that if you like fruit and crumble mixed together in one bite than you will really enjoy these Apricot Squares. Why not eat ten right?!
Makes 16 delicious Apricot Squares!
Adapted from Baked Explorations
Ingredients:
For the rosemary dough:
12 tbsp             Unsalted butter, cubed, at room temperature
½ cup               Powdered sugar
½ tsp                Salt
¾ tsp                Pure vanilla extract
½ lemon         Grated zest
1 ½ tsp            Finely chopped fresh rosemary
1 ¾ cups         All purpose flour
For the apricot filling:
2 cups                California dried apricots
1 ½ cups           Water or white wine
½ cup                Granulated sugar
3 tbsp                 Honey
2 tbsp                 Brandy, optional
1                           Pinch of salt
For the crumb topping:
½ cup               All purpose flour
½ cup               Packed dark brown sugar
1/3 cup            Pecans or almonds, coarsely chopped
1                         Pinch of salt
3 tbsp               Unsalted butter, cubed, chilled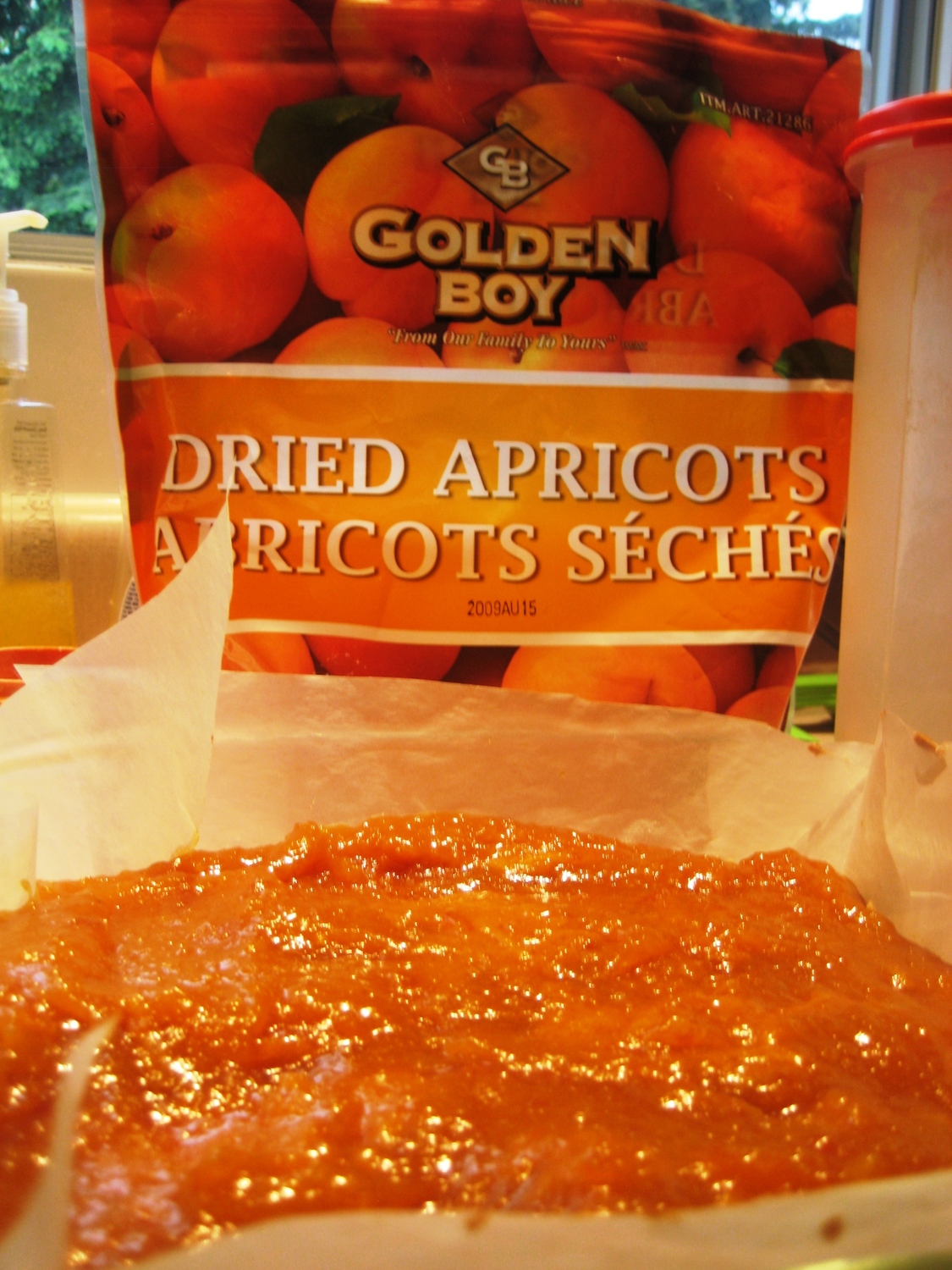 Method:
Preheat the oven to 350 degrees F. Line a 9-inch square pan with parchment paper, leaving an overhang on two sides of the pan or spray with cooking spray.
Make the rosemary dough by creaming the butter with the powdered sugar and salt in the bowl of a stand mixer, or by hand, until it's light and fluffy. Add the vanilla, lemon zest, and rosemary, and then gradually add in the flour, mixing until the dough is smooth.
Transfer the dough to the prepared baking pan and pat it flat into the bottom of the pan using lightly floured hands.
Baked the rosemary shortbread for 25 to 30 minutes, until golden brown. Once baked, let the shortbread cool to room temperature.
Make the apricot filling by combining the apricots, water (or wine), granulated sugar, honey, brandy, and a pinch of salt in a medium saucepan. Simmer over low heat for about 45 minutes, or until all the liquid has just about been absorbed. Let cool for a few minutes, stirring, then puree in a food processor until smooth. An alternative to this is to microwave the mixture for 5 minutes and then put it all in a food processor. This way worked just as well and took a lot less time.
Make the crumb topping by mixing together the 1/2 cup (70g) flour, brown sugar, nuts, salt, and butter in the bowl of the stand mixer, with the paddle attachment, until the mixture just barely starts clumping together.
Spread the apricot filling over the shortbread in the pan evenly, then top with the crumb topping and bake for 20 to 25 minutes, until the topping is browned.
Remove from oven and let bars cool completely in pan on a wire rack and enjoy!