5. May, 2011

Print This Recipe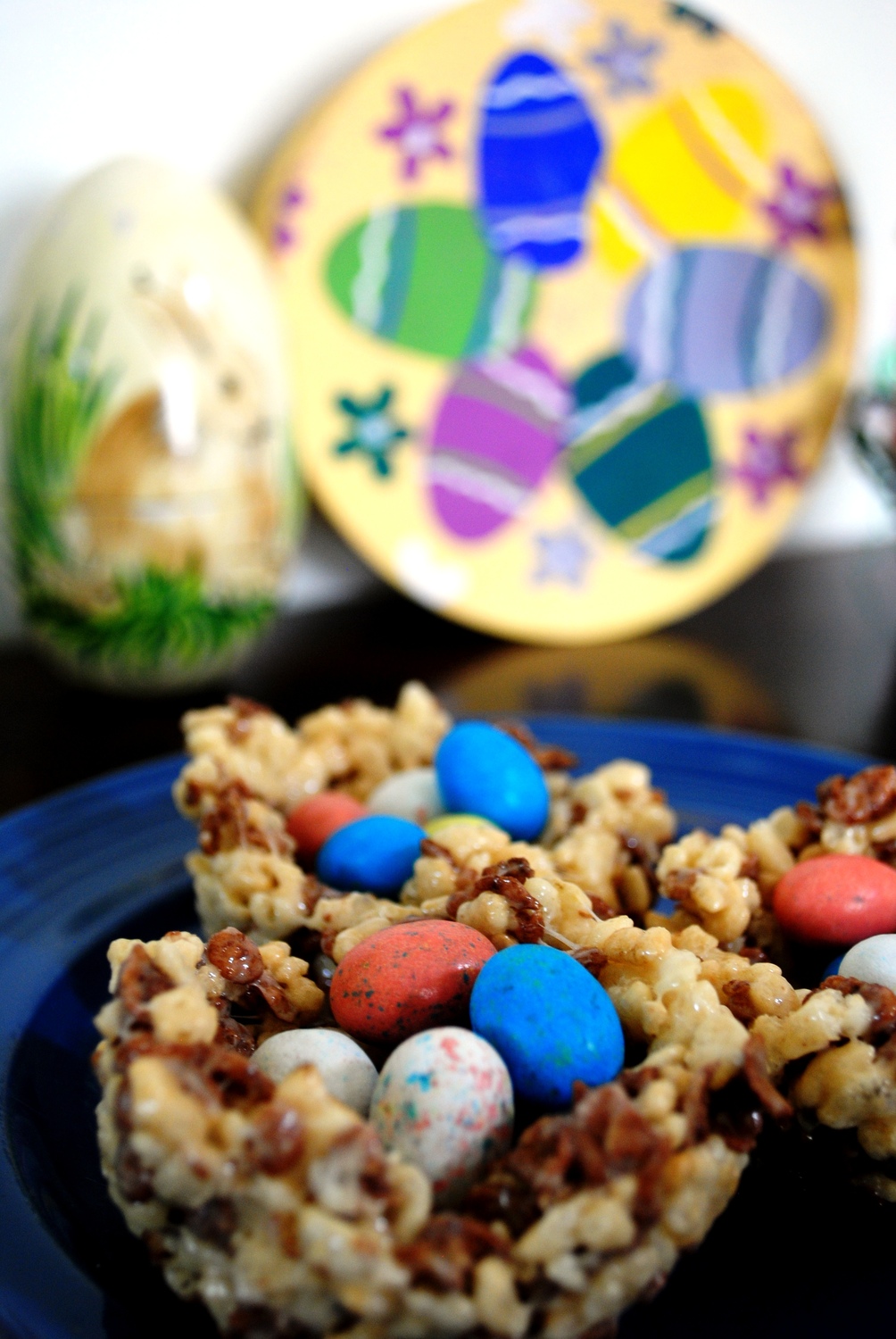 Although Easter has come and gone, I have still decided to let you in on a little secret of mine. The secret I will let you in on involves some childhood memories that come to my mind every year around the season of Easter. Instead of waiting until next year, I want to give you a head start for the next time you need some unique Rice Krispie treats! My mom always used to make these Bird Nests when I was a kid so I thought that I would remake them. These simple and easy Rice Krispie Bird Nests have the perfect ratio of marshmallow to butter to Rice Krispie and Cocoa Dyno-Bites. Each bite is so chewy and chocolaty and will have you grabbing for more. So now that my secret is out there, go out and concoct these beauties right away.
Makes 18 Birds Nests
Ingredients:
3 tbsp               Butter, unsalted
1 pkg                 Regular marshmallows, about 45
4 cups              Rice Krispies
2 cups              Cocoa Dyno-Bites
1 pkg                 Chocolate eggs
Method:
Butter and grease 2 muffin pans and set aside
In large pot melt butter over low heat. Add marshmallows and stir frequently until completely melted. Remove from heat.
Add Rice Krispie's and Cocoa Dyno-Bites cereal. Stir until well coated.
Immediately form mixture into little bowl shaped nests and set inside each muffin pan. The muffin pans with keep the form of the nests. Let stand for 30 minutes until the mixture is sturdy enough to be able to serve. Add the chocolate eggs inside each nest and enjoy!