27. February, 2013

Print This Recipe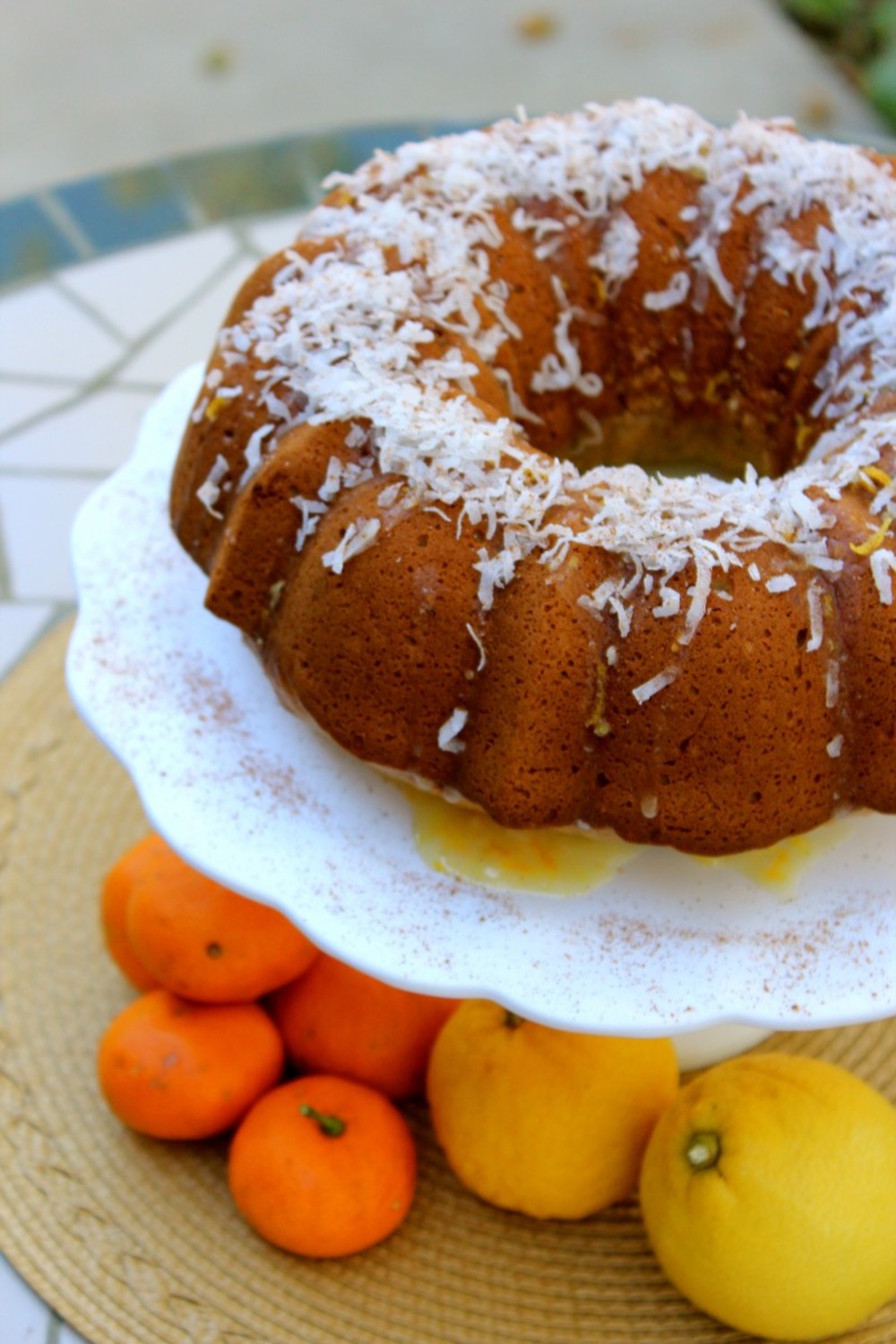 Lemon and Orange, the perfect combination. Do you agree? Whenever I am craving something light and springy, my first thought is usually to grab something with lemon or orange zest. One thing about orange and lemon is that whenever I think about them, spring and summer come to mind. This is probably because they both grow in warmer climates. Or maybe, just maybe, it's because oranges and lemons make me think of the pick-it-yourself trees in Santa Barbara, and that always brings a big smile to my face and reminds me of many great times!
Makes one delicious bundt cake that will serve up to 20 people if desired
Ingredients:
Cake:
1 1/2 cups        All purpose flour
1 1/2 cups       Whole wheat flour
1 tbsp               Baking powder
½ tsp               Salt
4                        Large eggs
1 cup                Granulated sugar
1 cup                Lightly packed brown sugar
1 cup                Sour cream
¾ cup              Good quality extra-virgin olive oil
2 oranges       Freshly grated zest and juice from one orange
2 lemons        Freshly grated zest and juice from one orange
1 tsp                 Vanilla extract
Icing:
1 orange         Freshly squeezed orange juice (this is a great way to use those oranges you grated!)
1 lemon          Freshly squeezed lemon juice
1-2 cups         Confectioners' sugar
2 tbsp             Cinnamon for dusting
1 cup               Coconut flakes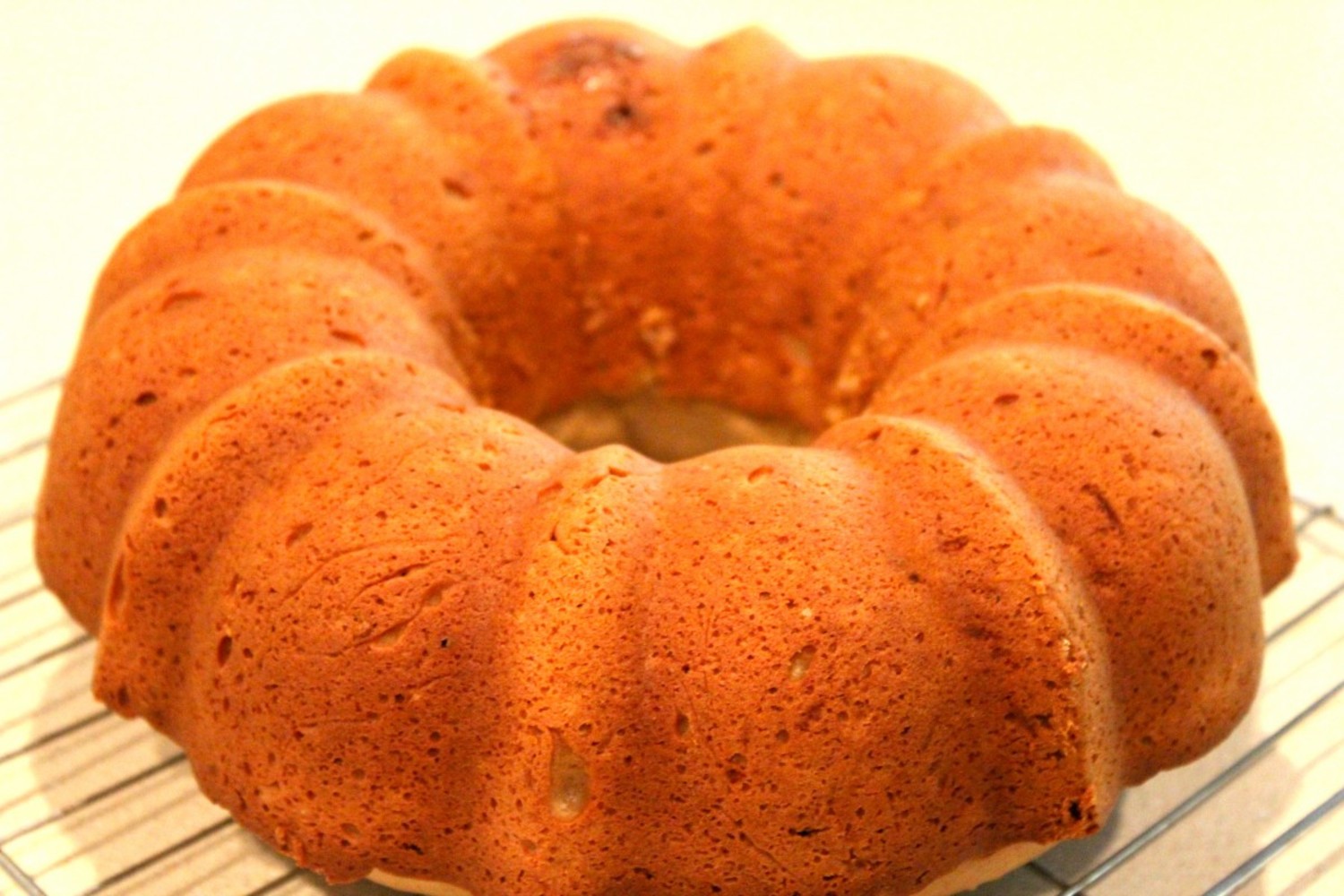 Method:
Preheat the oven to 350 degrees F. Generously spray the inside of a 10-inch Bundt pan with non-stick cooking spray and dust lightly with flour.
In a large bowl, whisk together the flours, baking powder and salt. Set aside.
With a paddle attachment, beat the eggs until they are pale and light; slowly pour in the sugars until it is completely incorporated. Add the sour cream and olive oil and mix until thoroughly combined. Add the orange zest, orange juice, lemon zest, lemon juice and vanilla, and mix until just incorporated.
Add the flour mixture to the wet ingredients in two parts, beating after each addition until just combined (about 10 seconds). Scrape down the bowl and beat again for 5 seconds.
Pour the batter into pan and bake for 45-55 minutes until toothpick comes out clean. The top of the cake should also be beginning to brown. Transfer the pan to a wire rack to cool. After five minutes, use a knife and loosen the cake out of the bundt pan and set upside down on the wire rack and let it cool completely.
Put the cake on a stand or on a plate and drizzle the prepared icing on top of the cake and let it spread on its own. Dust the cake with cinnamon and lightly drop the coconut on the cake as well. Enjoy!