13. December, 2015

Print This Recipe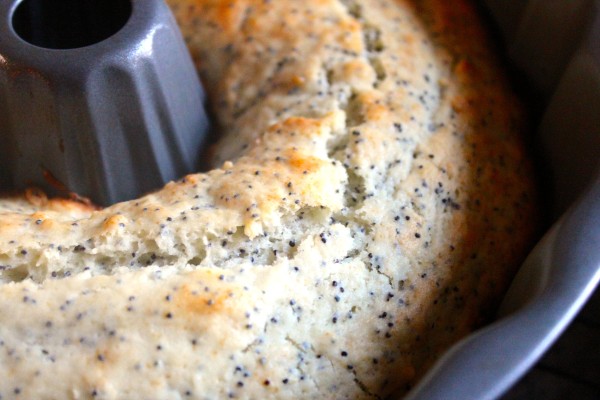 I have been dreaming of having the aromas of lemon poppy seed cake in my  wonderful Calgary abode for quite some time. Do you know the one thing that has been holding me back every single time?? I never have poppy seeds in my house! I mean, come on Male Baker, get with the program! How could a guy like me not carry such an important item in my super stocked baking cupboard? So, now that my cupboard is complete with a jar of poppy seeds, please enjoy the following recipe. Now it's your turn…go out and buy yourself some poppy seeds and make this amazing lemon poppy seed cake.
Prep time: 10 min
Bake time: 45 min-55 min
Makes 1 bundt cake or 2 loaf pans
Ingredients:
Lemon Poppy Seed Cake
2 cups all purpose flour
3 tbsp poppy seeds
1 tbsp baking powder
½ tsp salt
3 eggs, lightly beaten
⅔ cup sugar
½ cup vegetable oil
½ cup plain yogurt
¼ cup milk (I used Almond milk and tasted great)
1 tsp vanilla
lemon zest from one lemon
juice from one lemon
Lemon Icing
¼ cup freshly squeezed lemon juice
2 cups (or more) powdered sugar
Lemon zest from one lemon to garnish after you spread on the icing
 Method:
Preheat oven to 375 F degrees. Grease a bundt pan with spray oil or with a paper towel soak with oil.
In a large bowl whisk the flour, poppy seeds, baking powder and salt together.
In another bowl, whisk the rest of the ingredients together.
Add the wet ingredients into the flour bowl and slowly fold with a spatula just until fully incorporated.
Pour the mixture into the prepared bread pan and bake for 45 min to 1 hour or until you insert a toothpick in the middle and it comes out clean.
While the cake is baking, whisk the powdered sugar and lemon juice together, add more lemon juice or powdered sugar as necessary until you get the perfect consistency. Not too runny but not too thick!
Let bread cool completely before drizzling with lemon icing.
Eat warm and savour every bite while you can!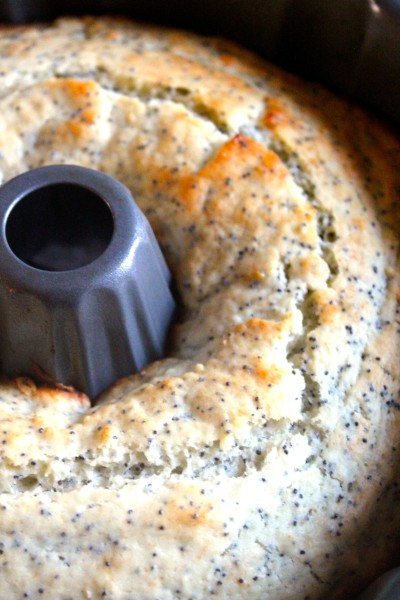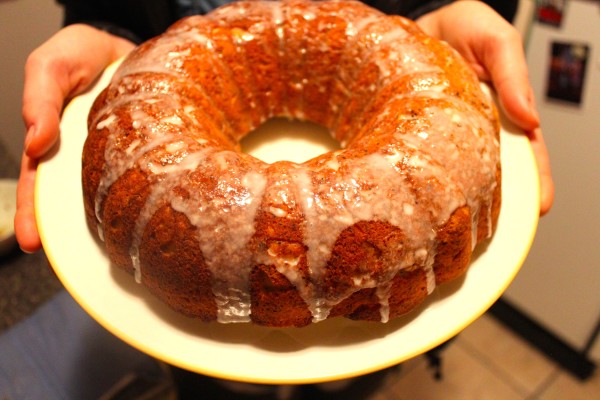 Adapted from Jo Cooks