20. March, 2011

Print This Recipe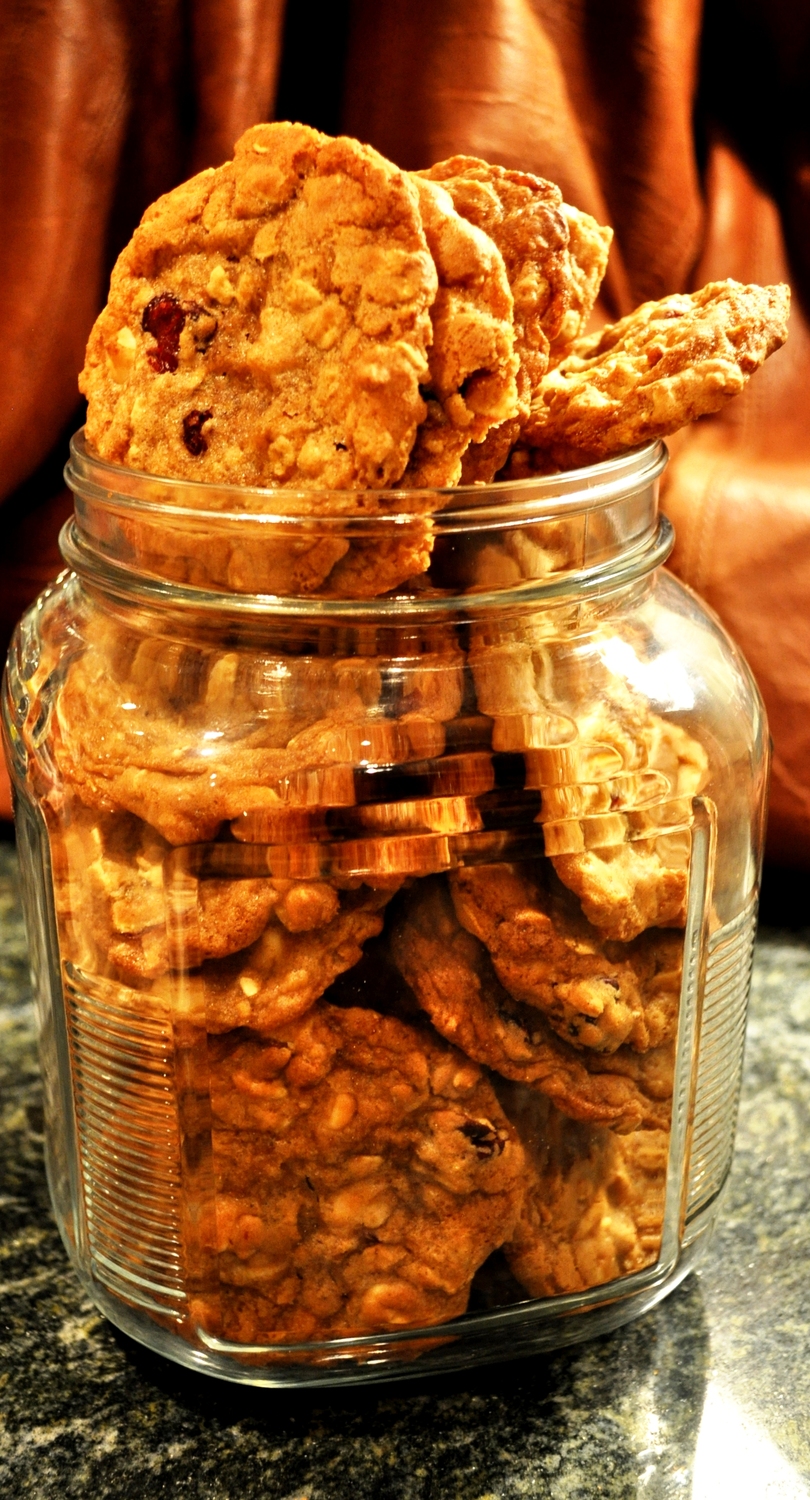 An original from The Male Baker kitchen! I just got sick of using other recipes and only adding my own touches. Instead I made this recipe from scratch and it went great. The last few weeks I have been doing a lot of research about proportions in baked goods, including cookies, and the flour mixture ingredients and their functions. Pretty cool stuff I know. I have been really interested in the science behind baking so I thought that I would put it to use. If you are curious about the proportions to make your own from scratch, keep an eye out for a post that covers some of what I have been learning. In the mean time, grab all you favourite baking tools and mix this concoction up!
By going out on a limb with this recipe, I wasn't sure if it was going to work out or not. That is the kind of territory that I didn't want to get into for the first few years of my baking hobby. But I figured out that it isn't that hard and it really pays off once you bake something from scratch and it works. The anticipation of it all adds a lot to the experience of baking and makes my time baking a lot more interesting. Not that it wasn't already interesting, but I just needed to use my creativity a bit more. Now my mind is working on full speed trying to come up with many new recipes for all of you to try!
Makes 40 cooks
Ingredients:
1 cup                White sugar
1 cup                Packed golden brown sugar
½ cup              Salted butter
2                         Large eggs
½ tsp                Pure vanilla extract
½ tsp                Ground Cinnamon
½ tsp                Baking soda
1 ¼ cups         All purpose flour
1 ½ cups         Quick cooking oats
1 cup                 White chocolate chips
1 cup                 Dried cranberries
Method:
Line 2 baking sheets with parchment paper.
In a large bowl, cream together the butter and sugars until light and creamy. Add the eggs one at a time until incorporated. Add vanilla and mix for 5 seconds.
In a medium bowl, whisk together the cinnamon, baking soda, flour, and the quick cooking oats.
Add the flour mixture to the butter mixture in 2 additions and mix until incorporated after each addition. About 15 seconds per addition.
Fold in the chocolate chips and the dried cranberries. Using the folding technique makes sure that you do not over mix the batter.
Wrap the batter in the bowl with some plastic and chill for an hour.
Preheat the oven to 375 degrees F and place the chilled dough in tablespoon sized pieces. Bake for 10-12 minutes or until golden brown on the sides and top.
Take out of the oven and let cook for another 5 minutes on the pan, and then transfer cookies to cooling rack.