22. February, 2013

Print This Recipe
If you haven't ever tried combining orange drink mix (gatorade, powerade) with flour, butter, and white chocolate than you better try these white chocolate creamsicle cookies! I have to be honest, at first glance, this recipe did not look too appealing to me. My initial thought was, "how could you even attempt such a disgusting cookie recipe?" Well, just like me, you will quickly find out that you are wrong. These orange creamsicle, dreamsicle cookies are delicious, sweet, and simple. I have to give a shout out to Denise Parker for enlightening me with this recipe. Not only did she supply me with the dry ingredients, but she gave them to me in a jar as a gift!
Makes 3 dozen orange creamsicle cookies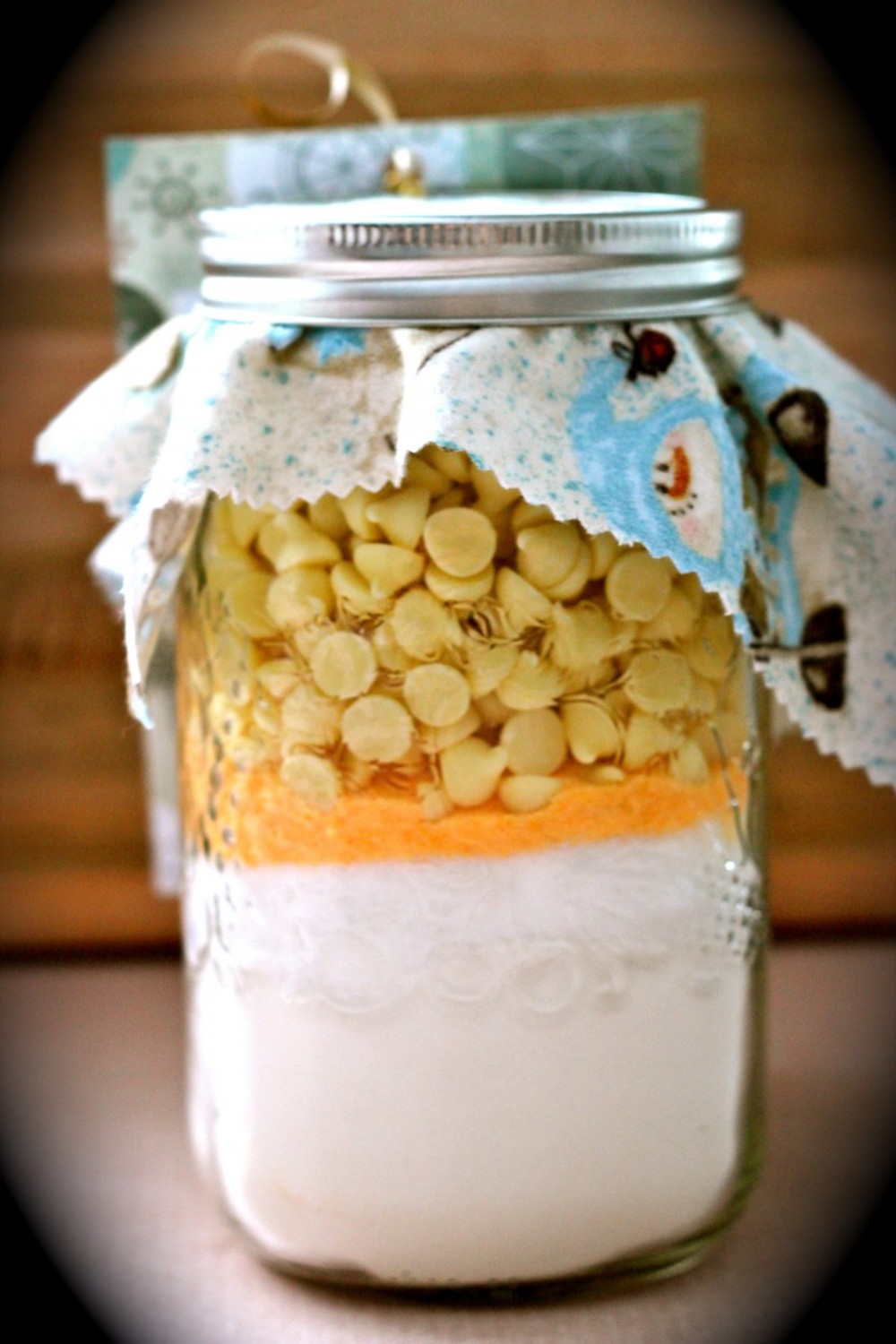 Ingredients:
3/4 cup                           Butter, softened
1/2 cup                           Granulated sugar
1                                         Large sustainable egg, grain fed preferably! (Just joking folks!)
1 tsp                                 Pure vanilla extract
1 3/4 cups                     Flour
1/2 tsp                            Baking soda
1/2 tsp                            Baking powder
1/4 tsp                            Kosher salt, regular salt works too
1/2 cup                           Orange drink mix (the creamsicle part!)
1 1/2 cups                      White chocolate chips
Method:
Preheat the oven to 375 F and line 2 baking sheets with parchment paper. (Why parchment paper?)
In a large bowl, cream together the butter and sugar together until light and fluffy looking.
Add the egg and vanilla and mix until combined (about 30 seconds) and set aside.
In a medium bowl, whisk together the flour, baking soda, baking powder, salt, and orange drink mix.
Pour the flour mix in the sugar mixture and mix until incorporated (You should only a little flour around the edges).
Mix in the white chocolate chips until incorporated.
Drop dough by heaping tablespoons onto prepared baking sheets about 2 inches apart.
Bake for 8-10 minutes, until light brown, let cool on sheets for 5 minutes, and then transfer to cooling racks.
Now gulp em' down and enjoy!