18. March, 2011

Print This Recipe
In light of St. Patrick's Day, I decided to make a loaf that fit the occasion perfectly, Irish Soda Bread. Not only do the caraway seeds give it that very unique taste but they also make you feel a bit more Irish. Last night, we ate this bread like it was dessert because it was so good. Once you add honey or butter to it, you won't stop eating it.
Although bread is a bit tougher to make, be certain that this recipe only takes 5-10 minutes to prepare and 25 minutes to bake. If you have not tried making bread before, why not give it a shot. You don't have to wait for the next St Patties Day to try this recipe; Irish Soda Bread is great for any big feast. It pairs well with potatoes, beef and vegetables. Oh and thank you Janet for this amazing recipe!
Makes one medium sized loaf, feeds 4-5 Leprechauns
Ingredients:
2 cups              White flour
4 tsp                 Baking powder
1/2 tsp            Salt
1 tbsp               Sugar
3 tbsp              Shortening
2/3 cup           Milk
1/2 cup           Raisins
1 tbsp               Caraway seeds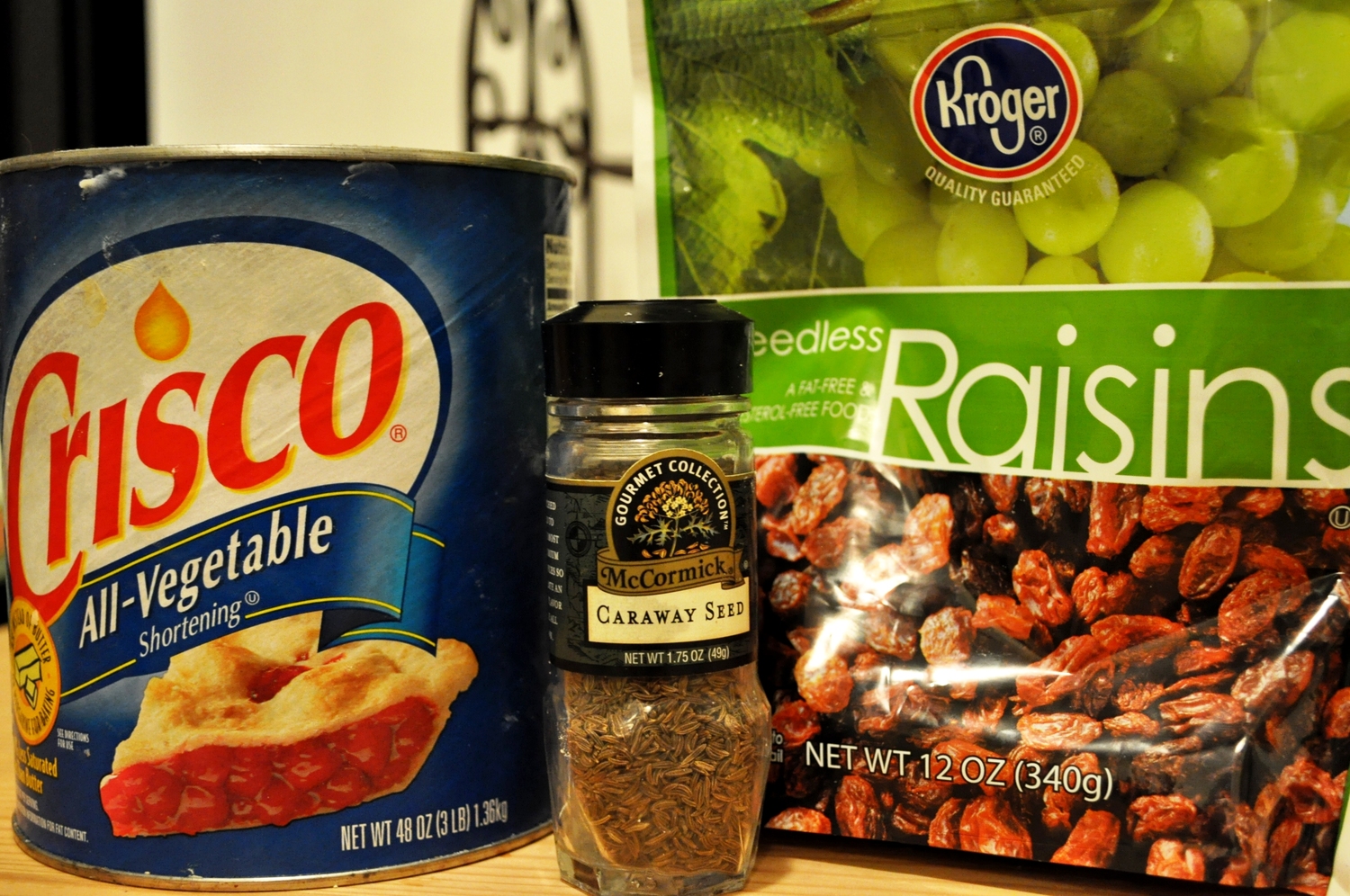 Method:
Preheat oven to 375 degrees F and grease a 9 inch round (or square) cake pan, set aside.
Whisk the flour, baking powder, salt and sugar in a large bowl, set aside.
Work in the shortening with a pastry blender or fork and then quickly stir the milk into the dough. The dough will be wet and sticky at this point. Don't be afraid if it is not looking for uniform. If the bread stays really wet, sprinkle flour onto it while you are mixing it with your hands. You still want the bread to be sticky when you add the next ingredients but it should be in one big ball.
Add the raisins and caraway seeds, stirring just enough to distribute them evenly.
Turn out onto a lightly floured board and knead about 20 times. Do not over mix here or else you will get flaky bread, which is still great by the way!
Put the dough in the pan and bake for 20-30 minutes. Take out when the top is all brown and the bottom is firm.
Cut into wedges and serve with butter and honey. ENJOY!