3. January, 2013

Print This Recipe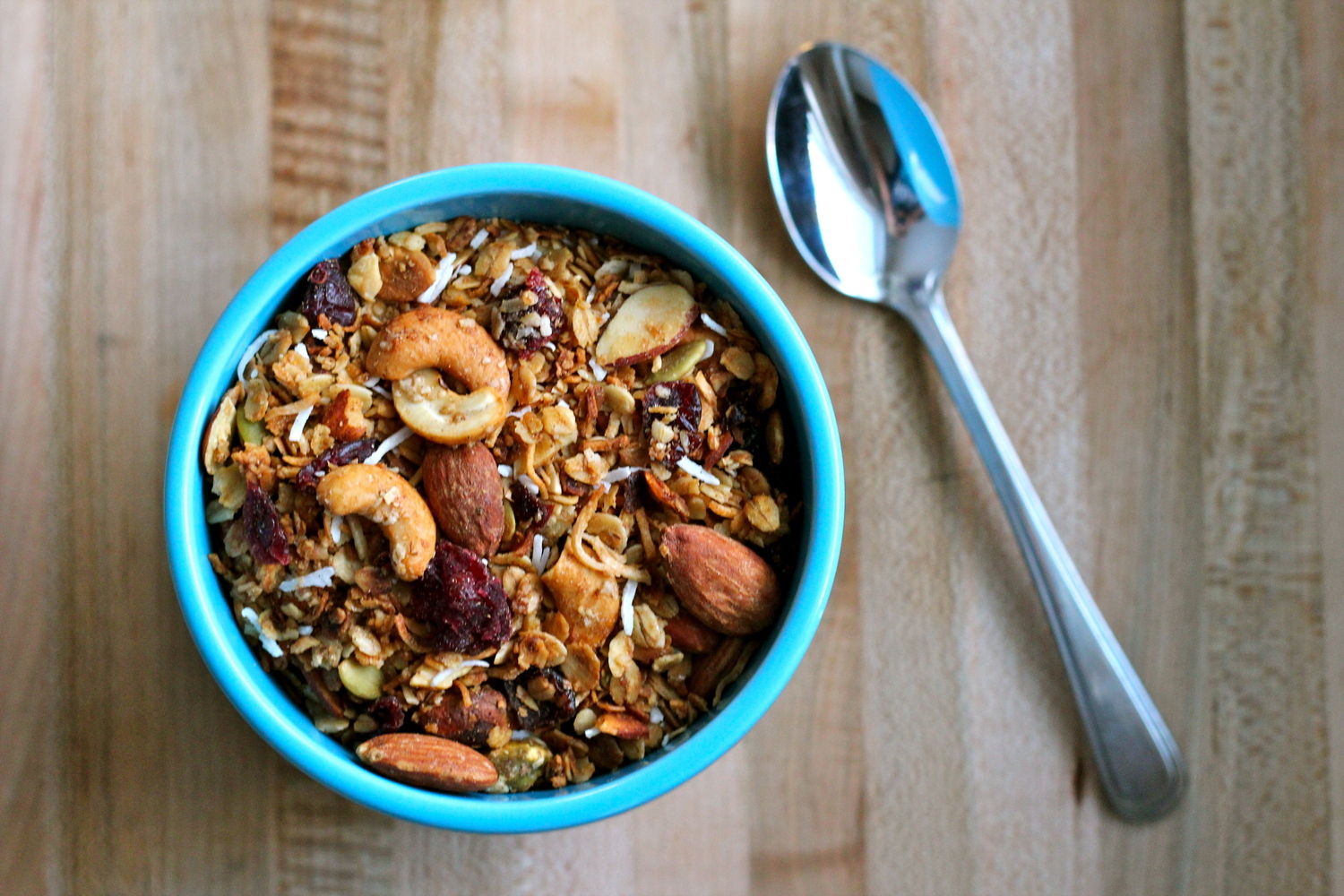 2013 New Years Resolution for The Male Baker: Healthy recipes. This doesn't mean that I won't post my favorite sugar and guilt filled sweets but it does mean that I will post more healthy recipes for those of you who can't eat sugar, regular flour, wheat, chocolate, caramel, icing, and butter.
This week's recipe is a delicious and healthy granola mixture that was adapted by my wonderful wife from a friend's recipe. So go ahead and delight in the delicious healthiness of this granola and down a few bowls with milk! You will not regret it.
Makes 2 cookie pans full of goodness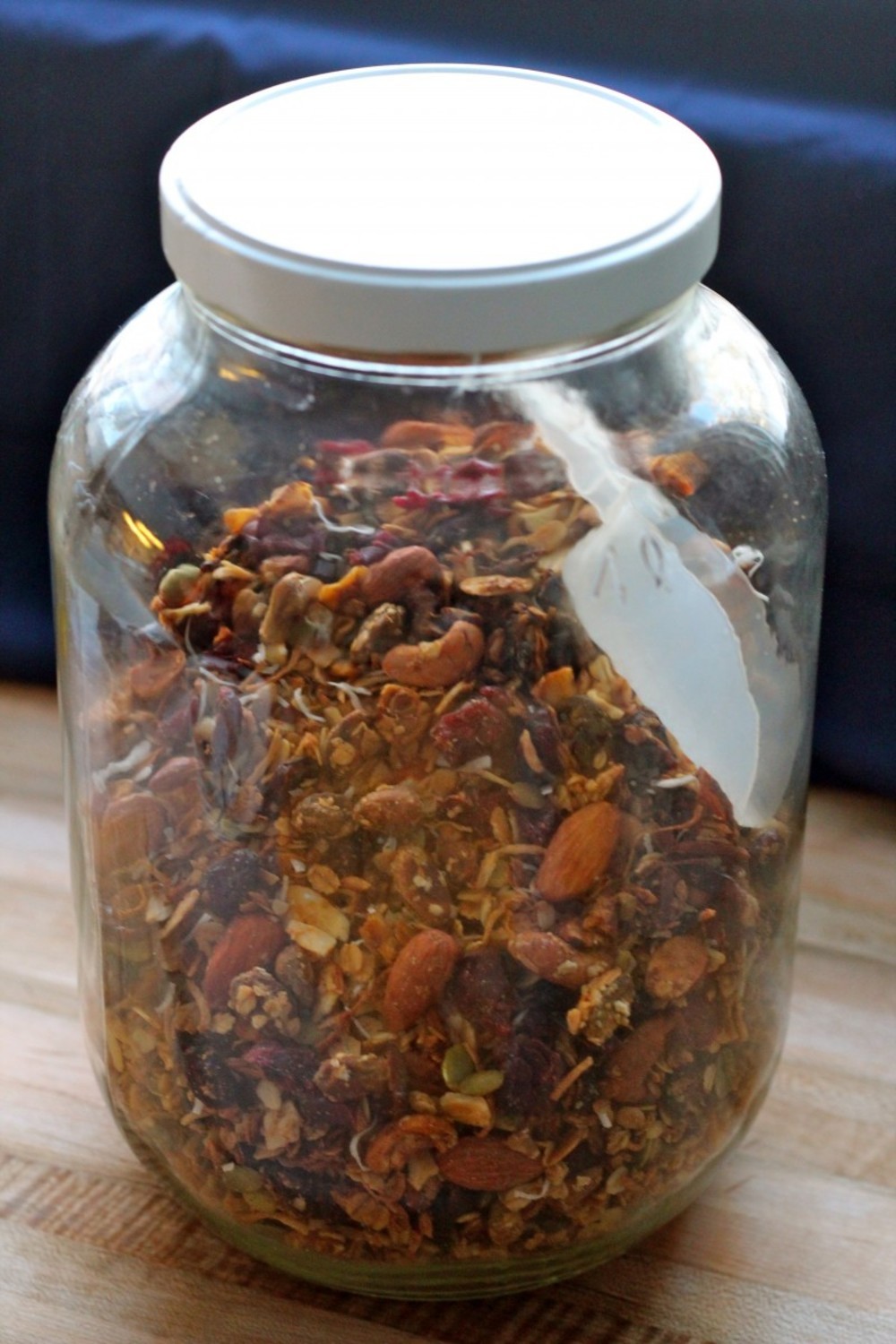 Ingredients:
6 cups                   Old fashioned rolled oats
1/8 cup              Wheat germ (you can also use flaxseed meal or sesame seeds)
1/2 cup                Almonds (whole, slivered, or sliced),
1/2 cup                Pumpkin seeds
1/2 cup                Pecans
1/2 cup                Cashews (Feel free to mix and match nuts of all sorts)
2 cups                  Coconut
1 tsp                      Salt
3/4 cup                Vegetable oil
1/2 cup                 Honey
1/2 cup                 Pure maple syrup (or brown sugar or any combination of all three).
2 or 3 cups           Dried cranberries (or dried apricots, cherries, figs, dates, blueberries etc)
Method:
Put racks in upper and lower thirds of oven preheat oven to 300F.
Stir everything except the dried fruit together in a big bowl.

Spread mixture evenly on two large baking sheets with sides.  If you have parchment paper, this would be a good time to use it.  Bake, stirring granola and switching positions of sheets halfway through baking, until mixture is golden brown, 35-45 minutes.  If you're worried about burning, bake them one at a time.

Now is when you should add the dried fruit 🙂