3. January, 2013

Print This Recipe
When someone asks you to do something for them, do you pretend you have something else to do? Do you turn a cold shoulder and say that you are busy? Or do you give them a big "For sure! What can I help you with?"
I took the last option on a deepfreeze type winter night last week (-10C) when I was asked to bake up some warm gingersnaps. Who could possibly say no to that! Not only is it the top asked for recipe of mine (Gingersnap Cookies), but it is one of my own favorites. I guess that makes things a lot easier when I like them myself! The only problem is that I have baked this recipe so many times that there is no challenge involved in making them. And I always love a good challenge.
So I decided to add my own challenge by throwing a little something extra in to broaden my repertoire of recipes. This little something extra was a fully squeezed medium sized lemon! However, this was a BIG risk! A risk SO BIG that there was a chance of losing some very valued baked good connoisseurs. To be safe, I doubled the recipe and only put the lemon with half the recipe. This way, I could save the other half of the recipe so that my big fans wouldn't disown me if they didn't like the added lemon kick. What I found out was that these lemon gingersnaps are just as popular! I will for sure be doubling this recipe again and making both kinds so that the lemon fans and the regular fans will be happy! I guess what I am saying is, "tis the season" to help someone out even if it takes a little (or big) risk on your end, you won't regret it!
Makes around 45 cookies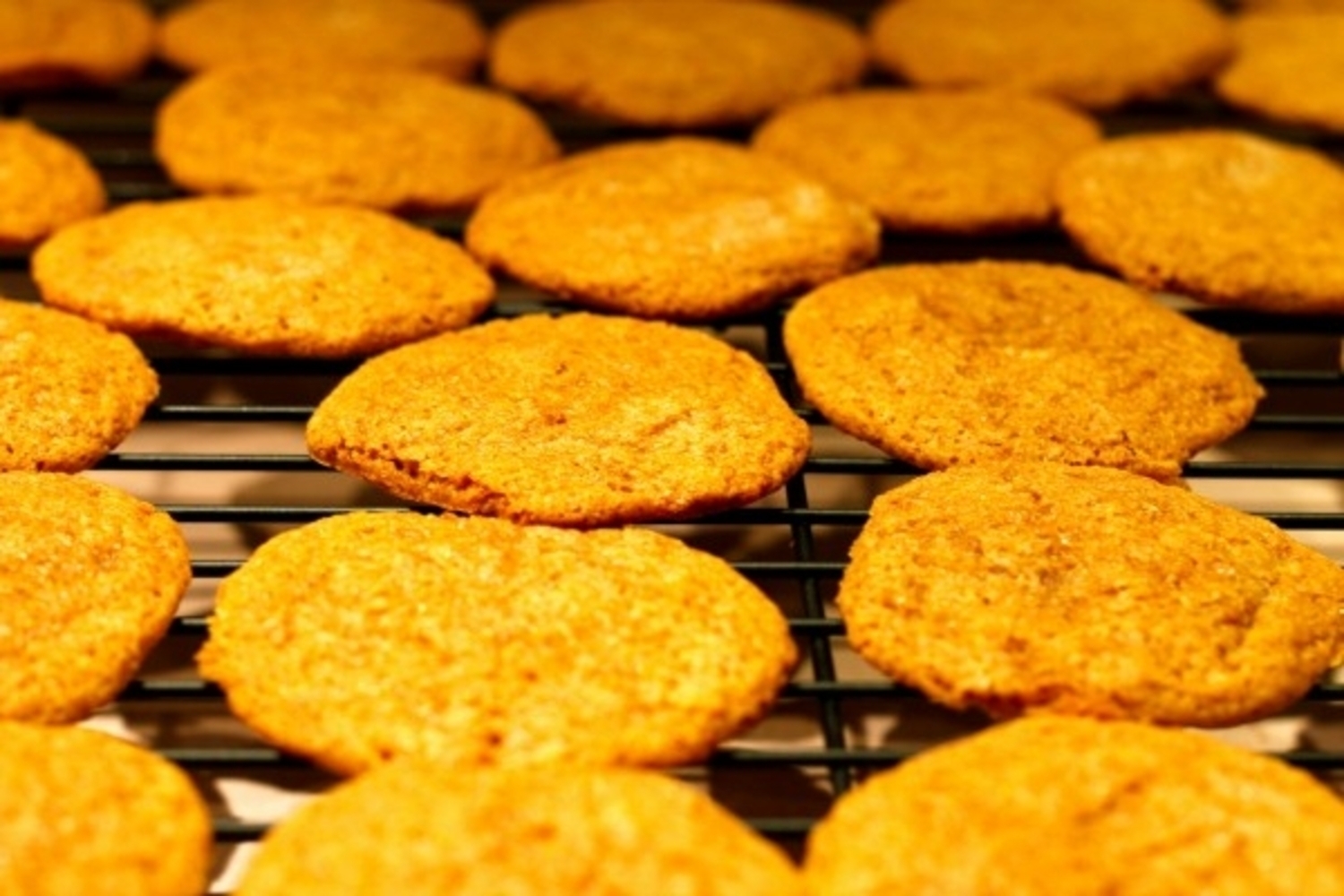 Ingredients:
¾ cup              Unsalted Butter at room temperature
1 cup                Sugar
1                         Large egg at room temperature
½ cup              Fancy molasses (I used Grandma's Original)
1                         Medium sized lemon (juice and rind)
2 ½ cups        All purpose flour
2 tsp                 Baking soda
2 ½ tsp            Ground ginger
1 tsp                  Ground cinnamon
½ tsp                Salt
¼ cup               Sugar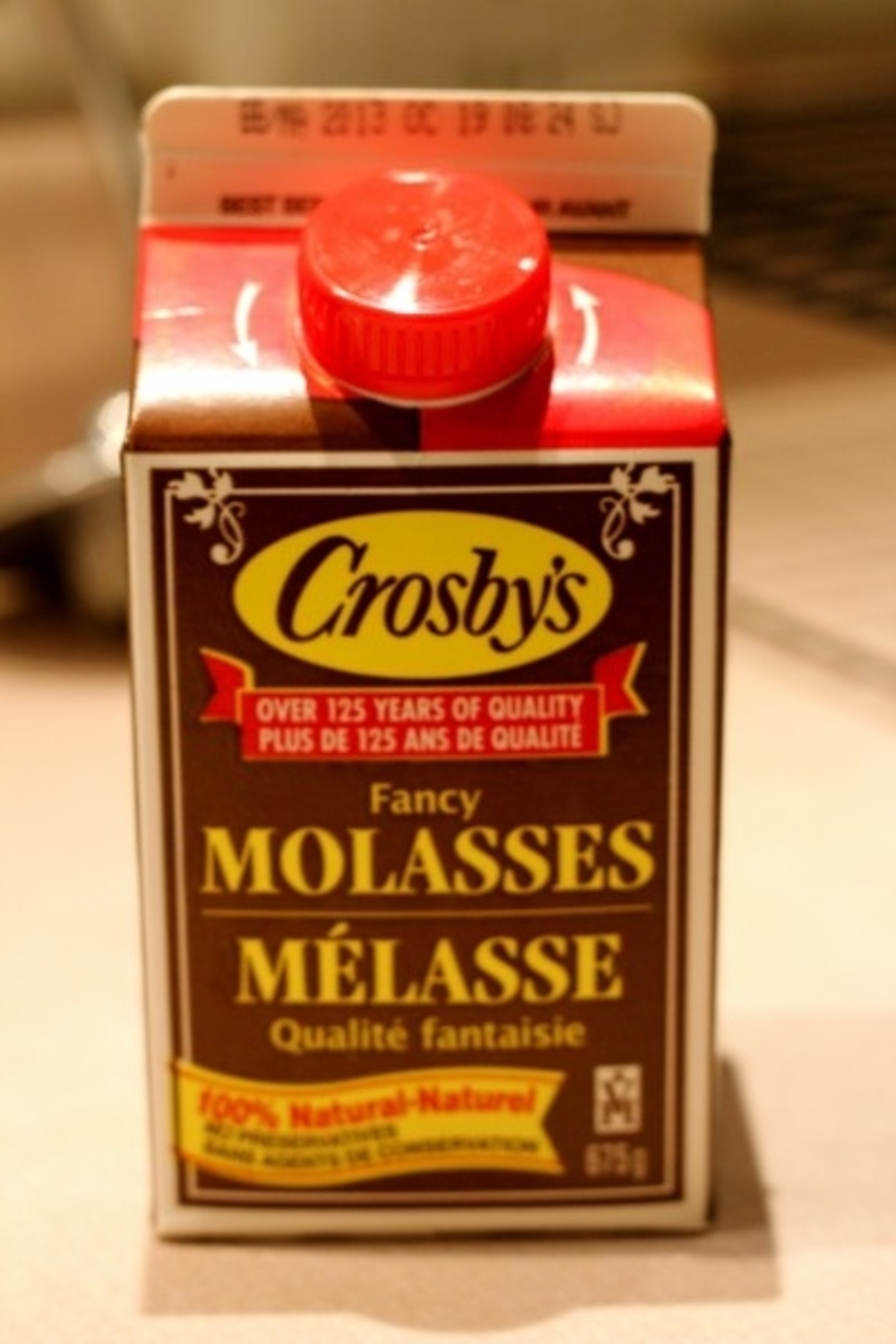 Method:
Preheat the oven to 350 degrees F and line 2 cookie sheets with parchment paper.
In a large bowl cream the butter and the first amount of sugar for 3-5 minutes. Mixture should look light and fluffy. Add the egg and beat until incorporated, about 5-10 seconds. Add molasses, lemon juice, lemon rind, and beat until smooth, about 10-15 seconds.
In another bowl, whisk the flour, baking soda, ground ginger, ground cinnamon and salt.
Add the flour mixture to the butter mixture in 2 additions. Beating until there is no dry flour remaining after each addition.
Roll the dough into 1 inch balls and roll in the second amount of sugar.
Place one pan on the top of the oven, the other on the bottom.
Bake for 10 minutes then switch the pans for another 2 minutes. Take out when beginning to brown on top. Let cool on pan for 5 minutes and then transfer to wire racks for another 5 minutes. Now enjoy!